10 Community Event Ideas for Thanksgiving in 2020
The holidays aren't what they used to be. Socially distancing from family, friends, and neighbors - rather than sharing the holidays with loved ones, COVID has forced us to stay home in isolation until we find a cure.
If you're looking for ways your community can stay connected during this holiday of giving thanks, keep reading!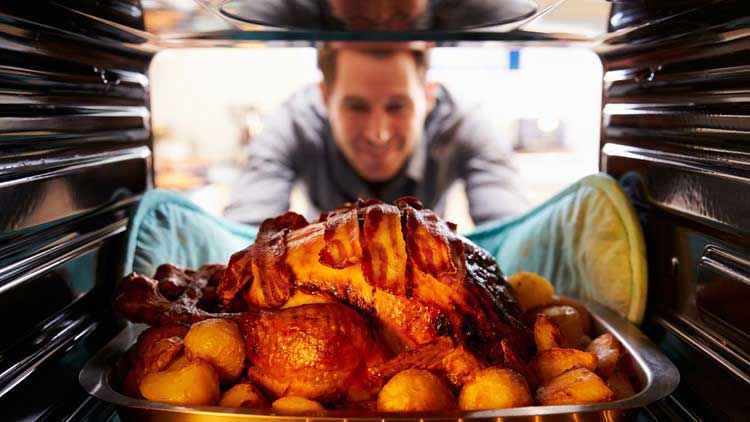 1. Virtual Thanksgiving cooking classes


Think of a regular cooking class, but virtual!
Participants can sign up online, prepare their workstations at home with a provided list of tools and food, and follow along with a virtual cooking instructor. Learn how to make all the holiday favorites - stuffing, sweet potatoes, pumpkin pie, turkey!
Your class can tackle all the traditional recipes, teaching students the proper techniques for preparing each dish.
Tips for running a virtual cooking class:
Provide a list of tools and food items each student will need (try to keep it simple and stick with common items they might already have at home)

OR students can opt-in for a delivery service where they can have everything they need for the class delivered to them

Stick to smaller classes with different times so the host can have an easier time interacting and helping each student

Run a survey/poll before posting your classes and have people vote on what dishes they want to learn in the session
2. Host an outdoor picnic or fair


If people can effectively social distance themselves from others at a venue, it's considered safe to host an outdoor gathering. Of course, double check with your local guidelines for COVID-19 and if there are potential risks for hosting an outdoor event in your area.
Whether it's a simple picnic in the park, games at a distance or watching a concert, people are craving in-person events, especially around the holidays!


Possible outdoor events for Thanksgiving:
Community theater or play

Concerts

Community feast (not buffet style)

Picnic Bingo

Drive-in movie marathon

Scavenger hunts
Tips for hosting a safe outdoors event:
Look for an outdoor venue that has enough space for people to distance themselves

Mark off where people will sit or use assigned seating to control the distance between everyone

Consider what capacity the outdoor venue can accommodate and cut that in half. If there is high demand, consider doing the event at multiple times throughout the day or dates.

Follow this guide for running a safe, touchless event gate - get guide

Provide hand sanitizing and washing stations around the venue

Enforce the use of protective gear; masks, gloves, face shields, etc.
Remember, outdoor events still pose risks, so be cautious and really consider all your options before hosting an in-person event this Thanksgiving weekend.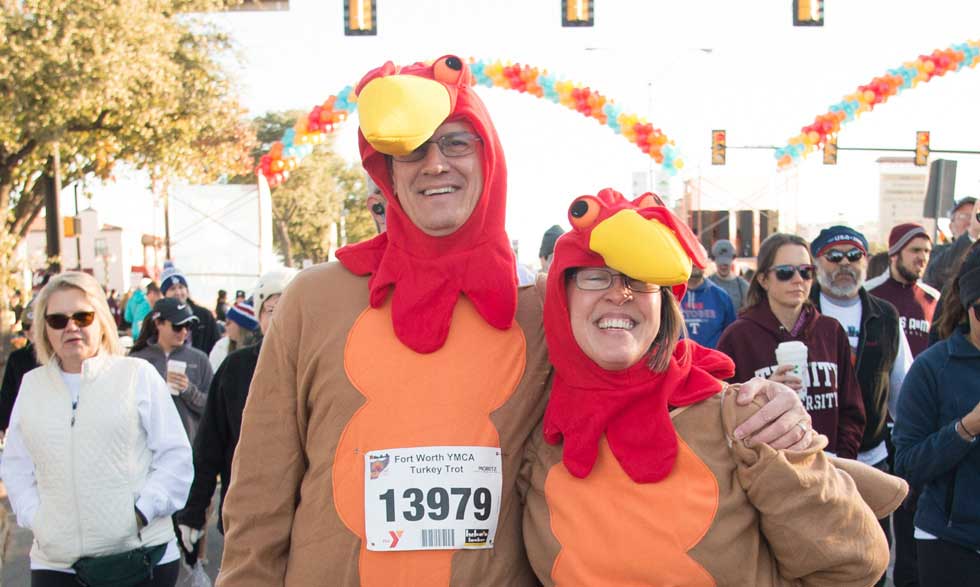 3. Distant Turkey Trot


What is a Turkey Trot?
This traditional footrace takes place every year around Thanksgiving Day. It's usually a long-distance race used to raise money for charities and families in need during the holidays.
Although these races draw in sizeable crowds, with a few adjustments, the Turkey Trot tradition can live on this year.


Here's how to plan a safe Turkey Trot at a distance:
(1) Start by determining the length of your race and locating courses around the area that meet the length requirements
(2) Instead of having everyone show up to one trail head, offer multiple courses in different locations around the city to choose from that they can run to spread out the groups.
(3) Have participants sign up for the area of their choice at different time slots.
(4) At each course, have volunteers track the time a participant starts and stops the race. Once everyone has completed, have all the different course volunteers get together to map out the competition times and determine the winner!

4. Charity canned food drive


It might not be an event, but the community can still come together by hosting a charity canned food drive around town. Leave buckets for donating around the local area, in grocery stores, malls, and gas stations. You can also have a pickup service come to different houses that sign up to collect cans.
There are more families than we realize that aren't fortunate enough to have a grand Thanksgiving dinner. Canned food drives are critical for providing meals to those in need during the holidays.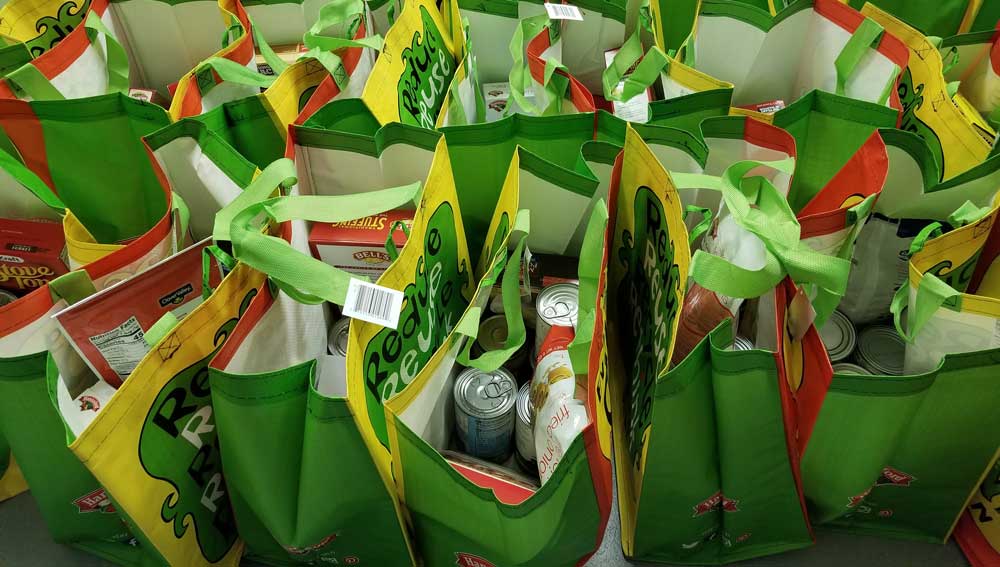 5. Donating a Thanksgiving meal


Similar to a charity canned food drive, organizations can partner with local charities by collecting funds for donating a Thanksgiving meal.
We've likely all seen this done before. Around the holidays, most grocery stores will offer Thanksgiving meal kits at their checkout that customers can donate to families in need. But why stop at a grocery store?
Instead, make this a community event!
Provide these kits at grocery stores, gas stations, retails shops, cafes, churches, and other local restaurants around the area.
6. Virtual concerts


Virtual events have become the trend of the year. Why?
Because we as a society are dying without events. If your community can't join in-person, bring the party to them. Virtual concerts are a fun way to get the local artists involved and possibly stream in other guests outside of the area.


Consider broadcasting multiple performances, whether that's onsite or artists streaming in from different locations. The concert can last throughout the entire Thanksgiving Day as a live event or pre-recorded. During the event, give viewers the chance to donate to a charity or cause for the holiday.
Tips for broadcasting multiple performers:
Find a software that supports multiple streams (Twitch, Zoom, StreamLabs, Lightstreams, etc.)

Build ticket types for the different active streams. Give guests the option to purchase tickets to the entire event or for select performances.

Use Purplepass' live ticket widget to stream the event on the community website or select pages

Do multiple test runs to ensure all equipment, hardware and streaming functionality is working. Test the entire show with your artists, especially if they will be performing off location.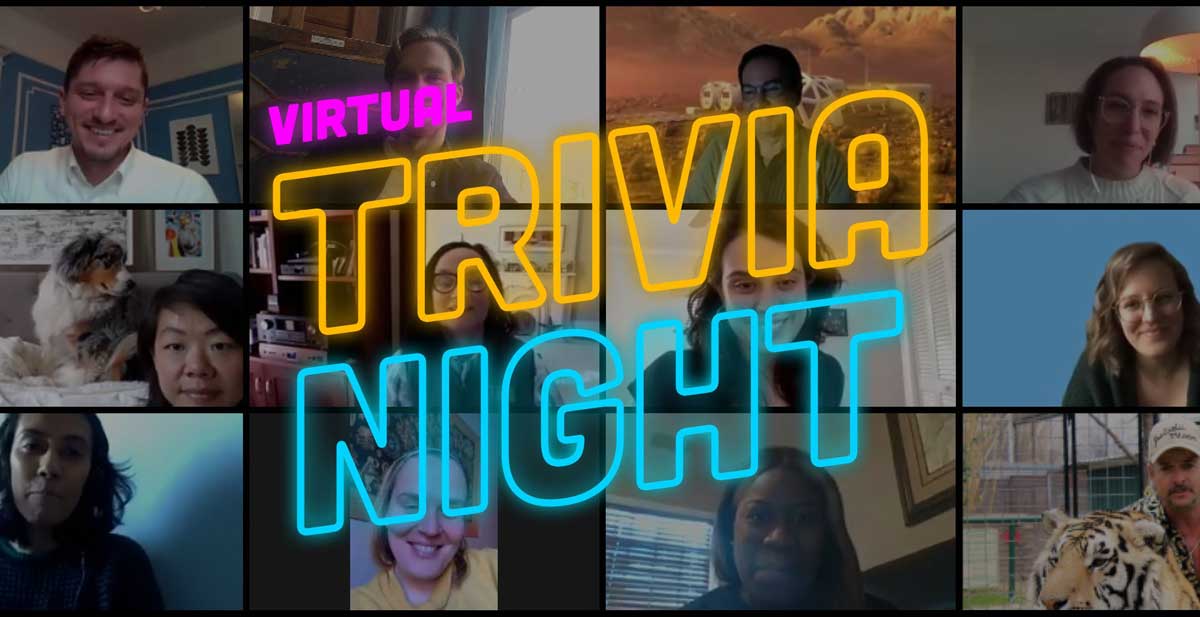 6. Turkey Trivia


Who doesn't love a good trivia night?!
So, why not host a sizeable community one. This will require a host and possibly a co-host to mediate the game. Plus, prizes for the winners and runner-ups. Remember, the bigger and better the prize, the more participants.


Trivia themes for Thanksgiving:
History of Thanksgiving
Food and baking trivia
Holiday traditions around the world
Turkey facts
Turkey events
Black Friday trivia
Tips for hosting a community trivia night:
Market on local calendars, digital ads, social media, flyers and printed material around town, direct mail, street banners, SMS alerts, and event pages


Advertise with event sponsors and local businesses taking part in the event


Hire a trivia host to mediate the game and announce the questions


After purchasing tickets or RSVPing, send customers custom rules and guidelines for the trivia event online (no cellphones or cheating, software or login on instructions, etc.)


If the software is a little complex, provide a tutorial video before the event


Provide a list of what households will need to participate (computer with video or webcam, maximum people per group, etc.)


Each team needs to submit their group name upon registration


Announce the total number of rounds and if there will be any bonus questions


Put a system in place for tracking scores. For example, using a live chat, having teams hold up their answers and tallying them, etc.


Determine what the prize will be, and the delivery method for getting it to the winning team

8. Pumpkin patches


Pumpkin patches aren't just for Halloween. The colonists and indigenous people made squash a frequent part of their meal, including pumpkins. Pumpkins are associated with the all time traditional dessert on Turkey Day, pie!
Pumpkin patches are used to bring residents together as they search for the perfect squash to compliment their feast. It's a tradition that doesn't have to die while COVID is around. Pumpkin patches are farms, with plenty of space for socially distancing from others.
As people come to pick out their pumpkins, the venue can keep capacity low and monitor who comes in and out to allow for proper space.
Tips for running a safe pumpkin patch:
Tape out 6-feet where any lines might form (registration, restrooms, dining, etc.)
Keep capacity at 50% and have volunteers count who comes in and out
Provide a separate entrance and exit
Map out a one-way directional flow for people walking around finding their pumpkins
Provide hand sanitizing stations around the farm and gloves for people picking out pumpkins. Encourage people not to touch a pumpkin unless they know they will be purchasing it.
Only run hay rides at low capacity, taking groups that came together or spacing out the riders
Require the standard protective gear of masks and/or face shields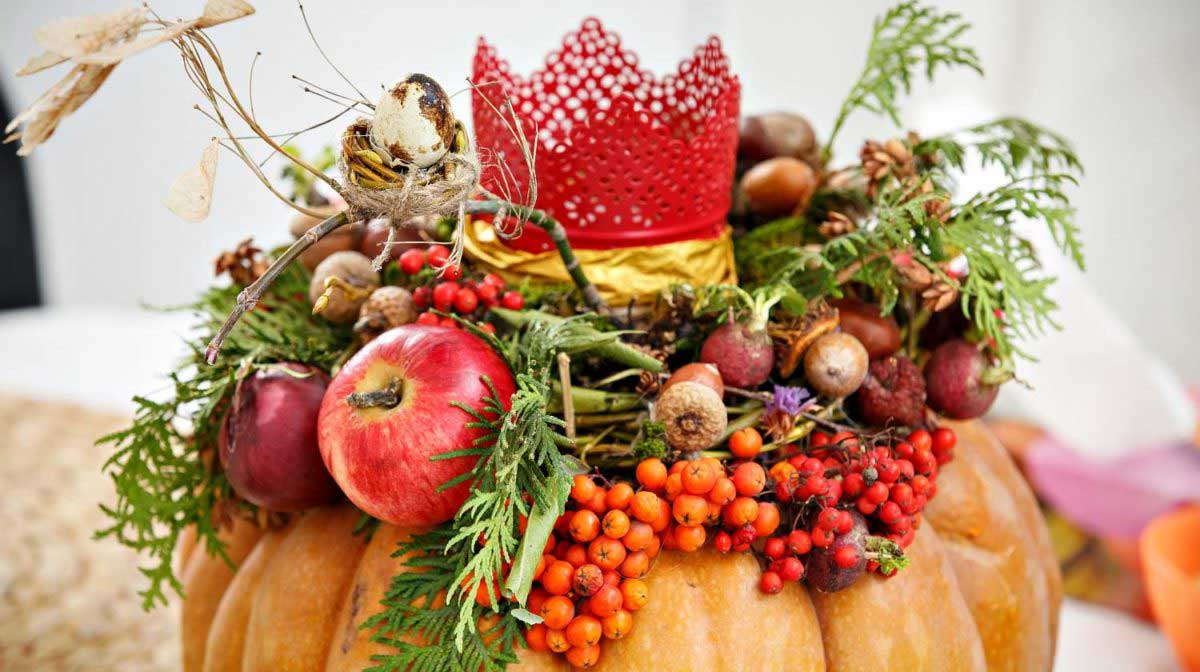 9. Arts and crafts online


Who doesn't love homemade crafts to decorate their homes with?
Similar to hosting an online cooking class, we can apply the same structure to arts and craft events. The event can be tailored for kids or adults, depending on the level of difficulty for each craft. Or something the entire family can work on together.


Here are some ideas:
Wreaths
Thankful signs and banners
Holiday cards
Garlands
Painting pumpkins
Recipe cookbooks
Table centerpieces
Corn husk crafts
Thankful mason jars
Table runners
Ornaments
Leftover bags or boxes
Candle making
10. Table setting contest


We saved the best for last!
Whether it's a table setting for two or ten, hosting a virtual or online table setting contest gets everyone in the holiday mood.
This contest doesn't have to be a live video or feed. Instead, have participants submit a video or image of their best table decor set up for dining. Once all submissions are collected, photos can be uploaded online for the community to vote on who has the best table decorations and place settings.
Winner can be crowned the champion of the holiday!