10 Quick Tips and Ideas for Planning Oktoberfest
Oktoberfest, one of the world's most popular festivals, is held annually in the country of Germany (along with many other countries) over an extended period of 2 weeks in total. The history of Oktoberfest can be traced all the way back to 1810 and a wedding between the Bavarian Prince Ludwig and his Princess, Therese.
Typically, Oktoberfest begins during the month of September and ends toward the end of the month of October, hence the entirely appropriate festival name. The festival itself is centered around drinking beer and dining on delicious eats while celebrating the traditional Bavarian history. Today, Oktoberfest is still running strong, and has since made its way to a variety of countries around the world, including the US.
Here are some quick tips and ideas when planning an Oktoberfest! Prost!


1. Event Website and Details
When creating an event registration page for an Oktoberfest festival, it is important to include
Event information
Date
Location
Overall timeline of the event
Tickets
Parking details/transportation


If possible, launch a designated website or landing page for the Oktoberfest event you are planning to help direct those who are interested in attending easily. Promoting an official website that includes your registration page can also provide valuable insights regarding the traffic analytics and data you receive from online visitors.
The official website for your event or your event's registration page should include the following:
Location: Specific address details, nearby venues, restaurants, gas stations, and accommodations should all be included.
Transportation: Include transportation options, costs, and, if possible, phone numbers or online resources for those who are in need.
Event timeline: Use an itinerary when planning an Oktoberfest to keep guests informed of the timeline of the event itself. From offering food to hosting specific musicians, artists, or guest speakers, an itinerary can help to guide your guests every step of the way. Itineraries are particularly helpful for events such as Oktoberfest, which typically runs for at least 2 weeks.
Hours: What are the intended hours of operation for your event on each individual day you are open to the public?
Permitted/prohibited items: What items are permitted at your Oktoberfest event, and which items are strictly prohibited due to your own guidelines and/or the guidelines of your chosen venue?
Dress code/policies: Include information regarding any particular dress code and whether it is required or optional. Additional venue and event policies should also be included.
Disability access information: If your event is handicap-accessible, be sure to include directions and information regarding access points.
Children's centers information: For those providing child entertainment or care, include details regarding the children's centers available during your Oktoberfest.
Contact: Always include contact details for those who are interested in learning more about your Oktoberfest, or for those who wish to volunteer.
Tickets: The obvious one, but you need to include your registration page with all the ticketing options being offered.


2. Offer Different Ticket Types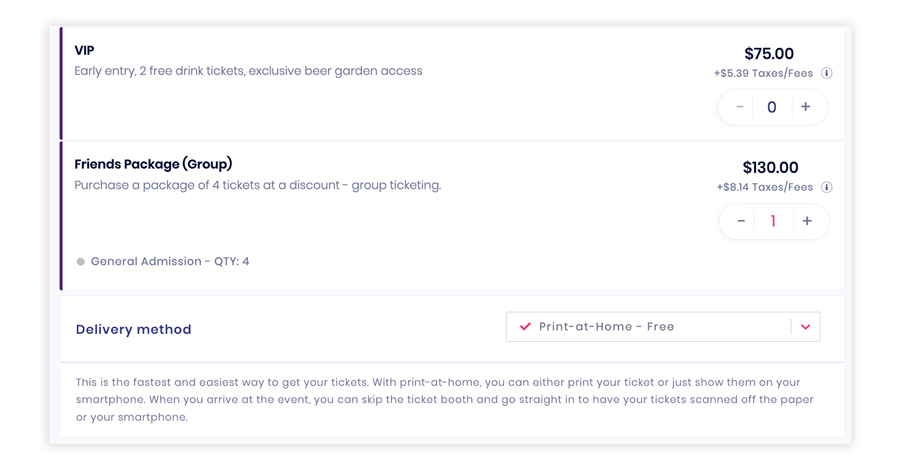 Offer numerous ticket types for your Oktoberfest to attract a variety of festival-goers, regardless of age and demographics. Some ticket types to consider for your Oktoberfest to increase sales and generate revenue include:
Day Pass/specific date
Multi-Day Pass
Child Ticket
Senior Citizen Discount Ticket
Military/Veteran Ticket
Student (with student ID) Ticket
DD (Designated Driver) Discounted Ticket
Group ticketing options

3. Use Color-Coded Wristbands
One way to easily manage the type of guests who are attending your Oktoberfest event is to use color-coded wristbands.
Because Oktoberfest is heavily focused on drinking beer and a variety of Bavarian and German alcohols, color-coded wristbands make it easier for volunteers and staff to easily spot those who are underage or unable to consume alcohol on the premises.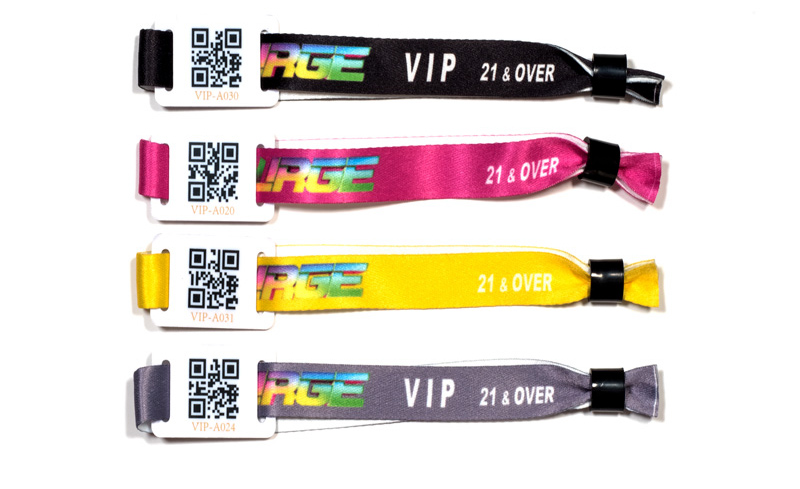 Additionally, using color-coded wristbands is also an efficient method of tracking guests who are the DD, or designated drivers of their group, along with special guests or guests with discounted tickets.


4. Include and/or Promote Mini-Events
If you are planning to offer mini-events throughout the Oktoberfest you are organizing, include information about these events on your registration page. Mini-events can include everything from guest speakers and celebrity guests to live entertainment and performances by particular artists.
Popular ones to include at Oktoberfest are
Beer gardens
Entertainment and different stages
Dance and performances
Guest speakers
Official keg tapping
Parades
The Hau den Lukas strongman game
Flunkyball game
Traditional costume contest
Historic events
Children activities
Oktoberfest beer tents


5. Pay Attention to Branding
The branding of Oktoberfest can make or break your event. Ensuring that the atmosphere and aesthetic of your Oktoberfest aligns with traditional Bavarian culture is imperative in order to truly throw a successful Oktoberfest festival, even if you are not located in Germany yourself.
From staff and volunteer outfits to costumes and the type of beer you choose to serve, branding across the board matters when planning any size of Oktoberfest.


6. Include Child-Friendly Activities
If you are including child-friendly activities, centers, or shows, include these on your official registration page or the official website of your Oktoberfest event.
Including a special section that highlights children's events can help to entice parents and families to attend. You can also include specific maps and locations of child and family-friendly activities to solidify that your event is designed with children and families in mind.

7. Parking Plans/Available Transportation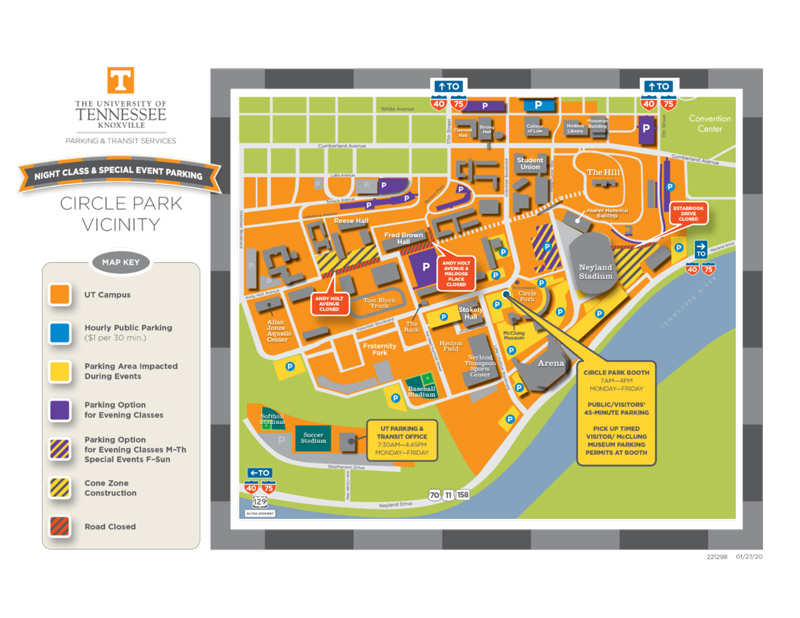 As Oktoberfests' are typically longer than one day, it is advisable to include parking advice, parking garage locations, and even available alternative transportation solutions for guests who may be flying into the event.
Including visual maps and guides can also assist those who are interested in attending but are unfamiliar with the location.


8. Ticket Types for Designated Drivers
If you want to promote safe drinking throughout the Oktoberfest event you are planning, consider offering a special ticket type for attendees who are committed to being their group's DD, or Designated Driver. Using a special ticket type for those who are vowing to abstain from drinking alcohol is a way to add a bit of entertainment to the festival while also providing those who are alcohol-free with discounts, food vouchers, and freebies, depending on the sponsors and vendors at your event.
You can also use color-coded wristbands to help security, volunteers, and event organizers to better manage guests once they are inside the festival.


9. Event Merchandise/Costume Shop Online
Attending Oktoberfest is no fun unless you are in costume.
One way to increase revenue generation while also motivating those who are on the fence to attend is to offer an online costume shop with event merchandise. Using your event's registration page is a great way to encourage those who wish to attend your Oktoberfest to find a costume in one location and with just one checkout process.


10. Create Volunteer Sign-Ups Online
Because an Oktoberfest festival is rarely just a one-day event, you may require the assistance of volunteers in order to ensure the event is a success.
Most Oktoberfests hosted today are typically run with the help of volunteers. Use your online registration platform to request assistance from volunteers with an optional volunteer sign-up and registration section.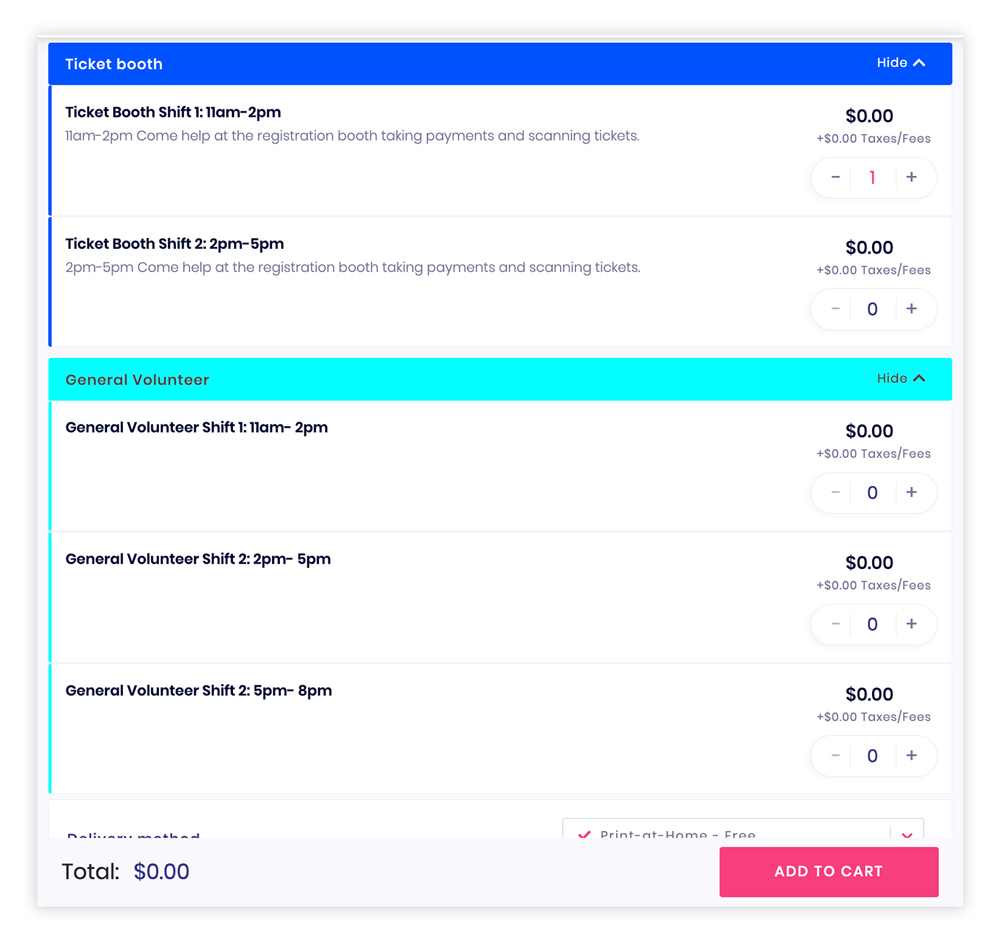 Requesting volunteer help directly on your event's official registration page can significantly increase the engagement you receive and the number of volunteers you have available for the festival.
Hosting an Oktoberfest is a great way to bring members of a local community together while celebrating the Bavarian and German histories. With the right registration and event management platform, host your Oktoberfest event without a hitch, knowing that you can access and/or manage information regarding the event and its attendees at any given time.