7 Reasons To Use a Ticket Registration for Your Drive-In Theater
The drive-in movie-going experience is one of America's favorite pastimes. In fact, drive-ins are still widely popular in many countries around the world, appeasing movie aficionados and those simply looking for a fun evening out.
If you are planning a drive-in event (or an indoor movie showing) for a local community, a school, a business, or even a particular case, knowing how you will manage the logistics of the drive-in is a must.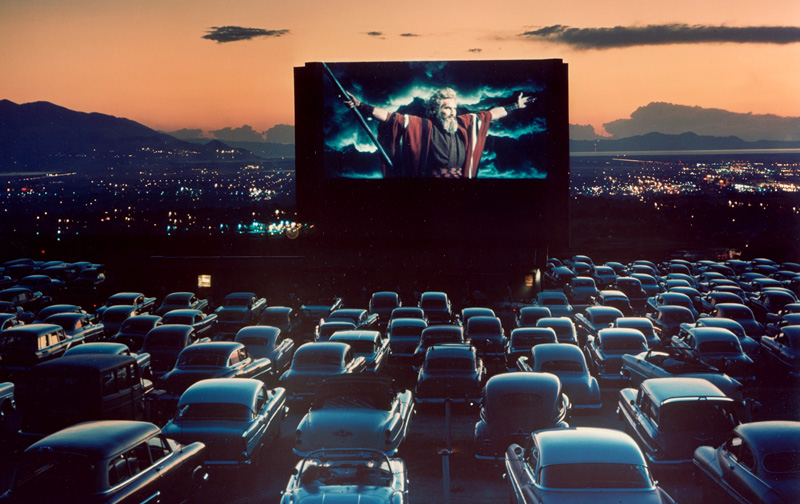 Using a Registration for Drive-Ins
With a registration system and ticketing platform, you can accept reservations, promote different showing times, and even allow guests to purchase tickets and/or concessions in advance. Whether you are promoting multiple drive-in theaters and screens or if you are in charge of one location, a registration and ticketing system can help to streamline the entire process of managing the event.
Before you begin planning your drive-in showing, it is important to familiarize yourself with the benefits of using registration pages and ticketing platforms.
1. Improved Crowd Control
One of the most appealing aspects of using a built-in registration platform to manage drive-in showings is the ability to manage crowds more effectively. Access live seating maps in real-time while managing the sales of tickets and reservations for spots in one central location.
This can also prevent a movie from becoming too crowded by limiting the number of tickets that can be sold for each show.
2. Accept Online Payments
If you want to generate more ticket sales, you can do so by creating an online ticketing and registration platform. Accepting online payments via browser or with the use of a smartphone can also drastically increase the number of tickets you sell for any of your current showings.
When an individual feels limited in the way they can pay to access an event or a movie, they are more likely to seek an alternative source of entertainment.
3. Purchase Concessions in Advance
With a built-in registration page, not only is it possible to sell tickets to the individual movies you intend to show, but you can also promote concessions.

Allow customers to purchase and reserve concessions ahead of time before they arrive at the drive-in. This can help to reduce long lines while also providing an opportunity for concession delivery to those parked in designated spots. You can also promote merchandise similarly with an integrated online registration.
4. Accessible Event Page Details
Creating an online ticketing and registration page for your drive-in is one way to keep your guests informed of event details at all times. Within your online registration page, including event details, times, parking instructions, as well as any terms and conditions that guests must adhere to once they are on the drive-in property.
5. Use Registration Pages to Collect Feedback
You can also choose to use your online ticketing and registration pages to collect feedback and promote surveys before, during, and even after each event you host.
With each drive-in movie you showcase, you can ask for feedback regarding the movie's content as well as the experience of the guests themselves. Learning more about how others feel about your events can provide valuable insight into making the right decisions for future showings you host.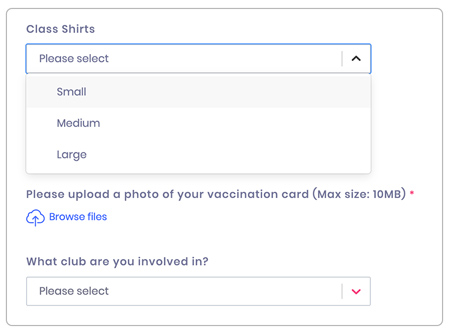 Using your registration page to collect surveys and feedback is not only a way to discover what your attendees want to get out of your events, but it is also a way to showcase transparency. When guests feel as if their thoughts and opinions are heard and appreciated, they are more likely to remain loyal to a business, brand, or event.
6. Create Multiple Ticket Types
With the use of a digital ticketing platform and registration page, you have the option of creating multiple ticket types for your drive-in customers. Multiple ticket types can help with designating specific groups of people, while also providing you with the ability to keep track of who is most likely to attend your drive-in events.
Some ticket types to consider using when planning your next drive-in showing might include:
Group tickets
Families with children
Children's tickets
Senior tickets
Military tickets
Veteran tickets


When designating ticket types, consider whether your guests will receive a discount for purchasing a specific type. You can also opt to use discount codes that are only exclusive to a particular segment of guests or for those who are planning to attend in larger groups. It is also possible to sell tickets for individuals, or by car, as you are hosting a drive-in movie outdoors. The more flexibility you offer, the easier it will become to incentivize guests to attend and purchase tickets in advance.
7. Car/Spot Reservations in Advance
Whenever you are hosting a drive-in or a movie-showing event, you will need to keep the parking logistics of your guests in mind. Ensure that you have adequate space available to host a drive-in or that you are working with an existing drive-in venue that can accommodate the number of guests you are anticipating.
Using a registration platform for your drive-in event can help with keeping track of the number of vehicle spaces that you have available, as well as how many have been reserved by paying customers. Allowing customers the opportunity to reserve a parking spot ahead of time can help streamline the process of hosting the event while minimizing backups, traffic jams, and confusion on the actual day of the event.
With a registration page and ticketing solution, improve the efficiency of managing ticket sales and parking spots for your next drive-in showing. Using a registration and ticketing platform removes the guesswork from handling ticket sales and vehicle reservations, allowing you to focus on what matters most--the guests who have come to see your movies.