9 Ideas for Attracting More People to Your Trade Show Booth
Attending a trade show or conference is a great way to promote your business or to spread the word about a cause you support.
If you are attending a trade show and have reserved a booth of your own, there are a few ideas to keep in mind to attract more people to your actual booth, while also helping to boost your booth's overall visibility throughout the duration of the event itself.
1. Color psychology
According to the journal Management Decision, most people tend to make their decisions regarding a business or a product within just 90 seconds after the first impression they receive of the item or business itself. This means that the color scheme you choose to represent your brand matters.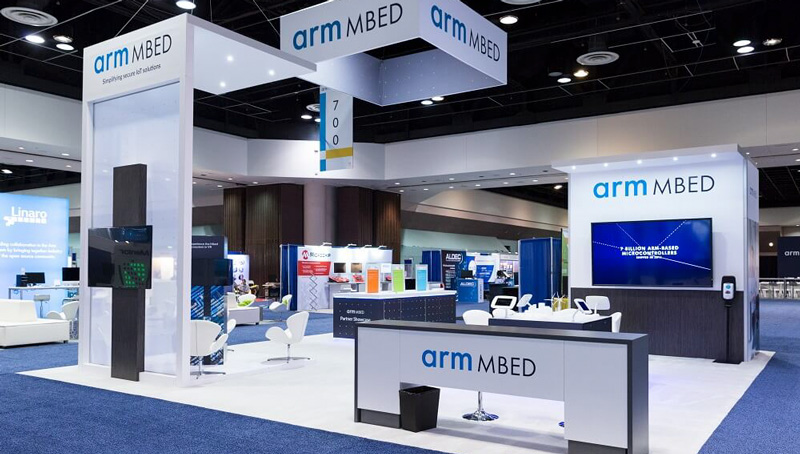 Color psychology plays a major role in how others interpret and view brands. For example, most banks and financial institutions are geared towards using the color green when promoting money-saving or lending solutions. However, most social media platforms and websites that are targeted toward a general audience will use some shade of blue, as blue is thought of as welcoming, friendly, and trustworthy.
While orange and yellow are bright and creative colors, red is a show-stopping color used to promote sales and give warnings.
Choosing the right color scheme for your brand is essential before attending a trade show and setting up a booth.


2. Interactive and engaging displays
As technologies continuously evolve, new interactive and engaging displays are becoming more commonplace at trade shows today. Using interactive objects and displays can attract attention and genuine interest in your brand and the products or services you offer.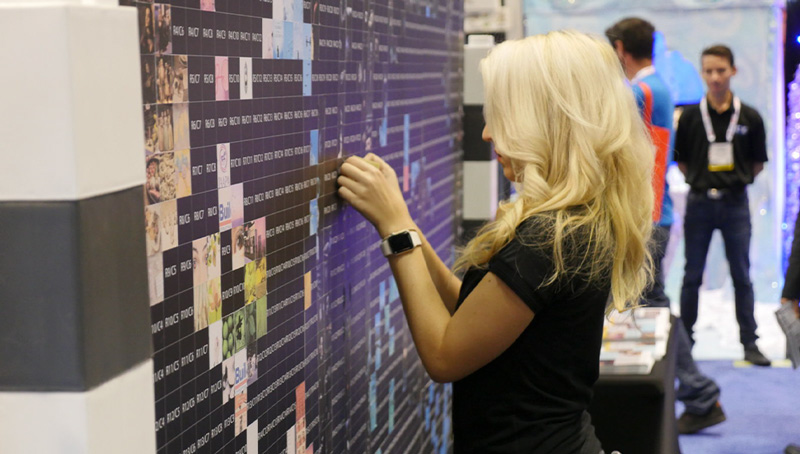 Allowing attendees the opportunity to interact first-hand is now easier than ever with the use of custom games, virtual reality (VR), or even augmented reality (ARG) games designed specifically for your brand. A trade show booth that includes interactive displays that are engaging will receive much more traffic than a booth with simple printouts and traditional marketing materials.
3. Storytelling - What are you communicating?
If you can tell a story about your business at your trade show booth, do it.
Storytelling can help brands connect with prospective customers, while simultaneously establishing trust and a positive rapport. Use a story that helps to connect and resonate with those who will attend the trade show to have the most impact possible.
What to consider when designing your booth:
What emotions do you want to evoke?
What is the customer's journey?
Is your messaging made clear?
Are you telling your story in an authentic way?
What makes your brand/product/company unique and stand out from the rest?
How can you embed the story into your marketing and booth?
What interactions can assist with the story you are telling?
4. Use technology to streamline your event
If possible, use technology to display your product(s) and/or your official website and online presence at your trade show booth. While not all trade shows offer the opportunity, some may provide those who reserve booths with the ability to pay for reserved electrical outlet spaces based on their booth's location.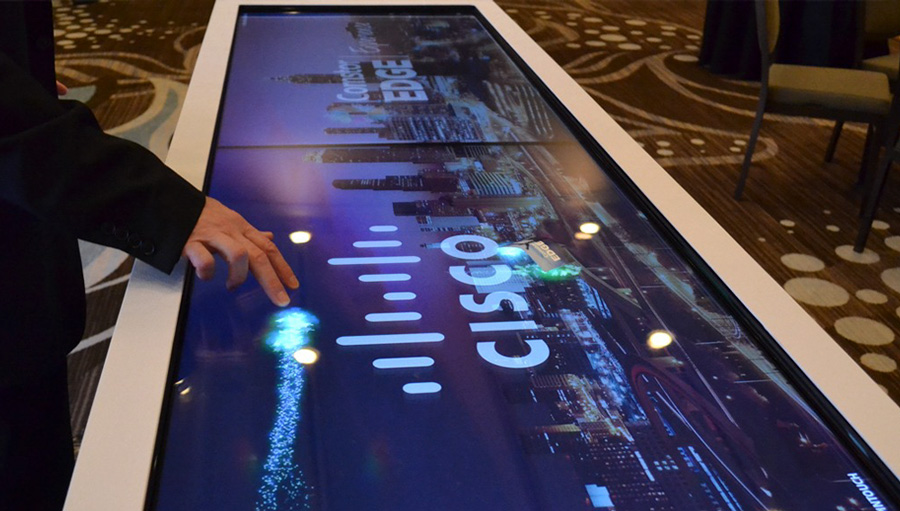 Using displays and monitors can also provide an interactive method of engaging with those who are interested in learning more about your business and what you provide or offer.
5. Merchandise and FREE giveaways
Any time you are attending a trade show and have a booth reserved, consider the opportunity to host contests to give away branded merchandise and free giveaways; free being the keyword here.
Giving away branded merchandise to those who attend a trade show is one of the fastest ways to spread the word about a business, especially if you prefer to do so virtually and with guerilla marketing tactics locally.
You can also host contests and giveaways to attract the attention of event goers and attendees, even if they are otherwise unfamiliar with your business. Giving away products and hosting contests can generate the buzz you need to attract the prospective customers and clients you need for any type of business you are trying to promote.
6. Create dimensional booths
Your booth's actual design and setup go a long way, especially if you have creative freedom with the booth space you have rented or reserved.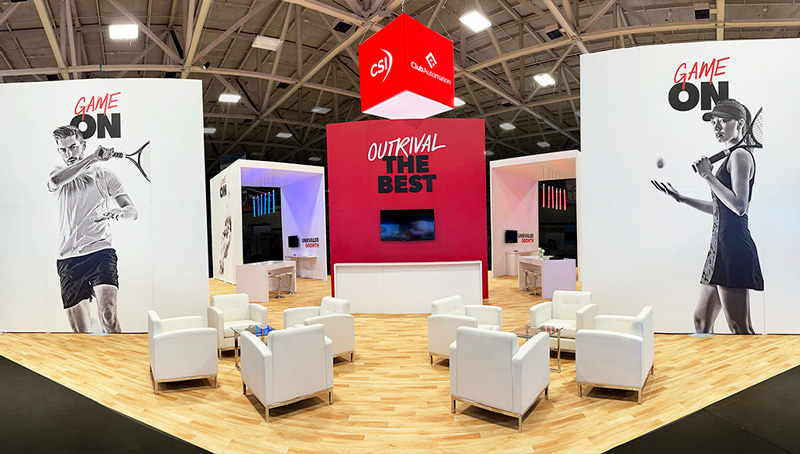 Creating a dimensional booth with various edges, backings, and backdrops can help to create the aesthetic and environment that is best for your brand. Using dimensional booth setups can also help to provide the illusion of more space, attracting more attendees as they pass by.
7. Provide samples
If possible, offer free samples to guests of the trade show you are attending.
Offering samples of the products you offer can entice those who are attending the trade show to learn more about your business. If you own a service business, consider providing special discounts or promotional codes that are exclusive to those who have attended the trade show themselves. If you are limited on the amount of product, you have available to give away, consider raffling off the samples you have to provide for attendees.
8. Create a photo-op
Offering attendees at a trade show the opportunity to take a photo or to enjoy a photo booth is a great way to attract more people to your trade show booth while increasing the overall foot traffic you receive.
Create a photo opportunity with your own smartphone or with a rentable photo booth. You can also opt to showcase all the photos that have been taken at your booth with a social media wall, which will also garner the attention of trade show attendees.
Use a custom hashtag to help others track the photos and updates you share throughout the event after they participate in the photo-op setup you provide.
9. Have a charismatic host on-site
Having a charismatic host on-site to help meet guests and inform them of your product(s) is another way to attract more guests to the booth itself. When someone who is charismatic is promoting your products or services, guests are more likely to feel welcomed in the space.
Being creative with your trade show booth display can go a long way, especially if you are trying to make a name for yourself or draw attention to your business. The more unique your trade booth appears to guests and passersby, the more foot traffic your booth is likely to receive.