Peacock Players Elevate the Community Through Theatre and Educational Efforts
The stage has been a home for many to express, inspire, and entertain. In the world of theatre, some companies stand out not just for the performances they offer, but for the lives they touch and the communities they nurture. Today, we turn our spotlight onto one such organization, the Peacock Players, and their dedication to the art and soul of theatre in Southern New Hampshire.
For over four decades, the Peacock Players have soared on the wings of passion, providing Southern New Hampshire with the best in youth theatre and theatre arts education. Their mission resonates with every curtain rise and fall – to nurture young talents, foster self-esteem, imagination, leadership, and teamwork, and above all, to instill artistic values that accompany their students throughout their lives.
Having touched countless lives, from spellbound audiences to budding artists who have bloomed under their guidance, Peacock Players have become more than just a theatre company. They are an institution, a touchstone, and a beacon of hope for many who find solace, purpose, and joy in the world of theatre.
From Adversity to Applause
Every story has its trials, and Peacock Players is no exception. The global pandemic brought forth unprecedented challenges for the world of performing arts. But with the indomitable spirit of their new Executive Director, Elle Millar, the Peacock Players found their rhythm once more.
"Since coming back from Covid and changing leadership with our new Executive Director, Elle Millar, we are now fully back. Our current season will produce five MainStage musicals, a MainStage straight play, and a student-led short play festival. We hold a five-week summer theatre camp and two week-long school vacation camps. We are also currently working on school push in programming and developing an after school program."

- Peacock Players
Today, they stand resilient and robust, promising a thrilling season that includes five MainStage musicals, a MainStage straight play, and an exciting student-led short play festival.
Their dedication doesn't stop there. With a five-week summer theatre camp and two week-long school vacation camps, Peacock Players ensure that the fire of theatre continues to ignite the passions of many. They are also venturing into school programs and are in the process of creating an after-school program – bringing the magic of theatre to even more young enthusiasts.
Upcoming Productions: A Season of Enchantment
Autumn promises to be a magical time for the Peacock Players. With Roald Dahl's enchanting 'James and the Giant Peach JR' slated for late October and the timeless classic, Disney's 'Beauty and the Beast', waiting to mesmerize audiences in November, there is something for everyone.
While 'James and the Giant Peach JR' is designed to captivate the young and young at heart between the ages of 6-14, the older aficionados between 14-18 have the enchanting realm of 'Beauty and the Beast' to look forward to.
Get ticket nows
James and the Giant Peach JR - Get Tickets
Beauty and the Beast - Get Tickets


To stay updated with all their offerings, shows, and events, theatre enthusiasts can follow the Peacock Players on their social media platforms. Their presence on Facebook and Instagram allows fans to stay in touch with all the latest happenings, behind-the-scenes glimpses, and more. For detailed insights, schedules, and ticketing information, their official website www.Peacockplayers.org serves as a comprehensive guide.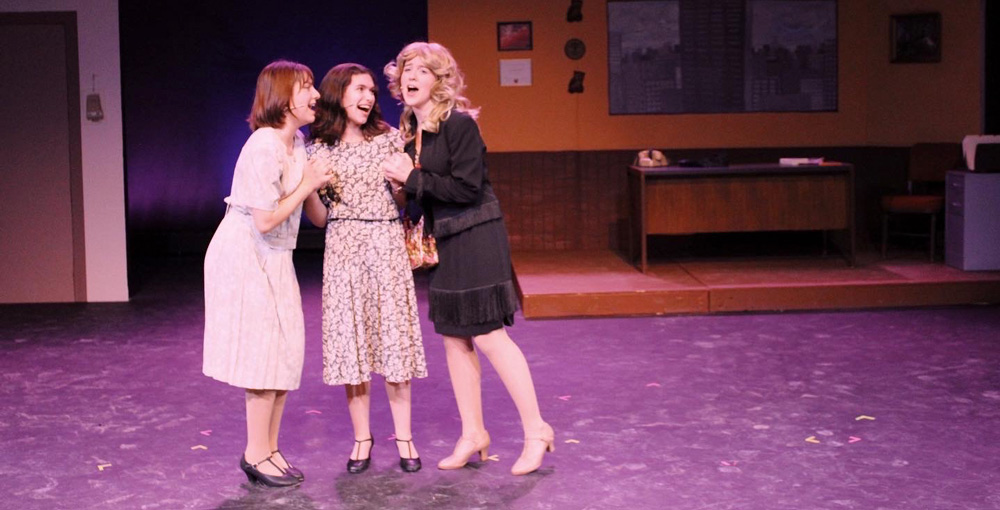 The world needs art, stories, and dreams. Organizations like the Peacock Players serve as a testament to the transformative power of theatre. Their commitment to the art, their students, and their audience shines brightly, and we are proud to spotlight their incredible journey.
So, if you're in or around Southern New Hampshire and are looking to lose yourself in a world of drama, music, and storytelling, make sure to catch a show by the Peacock Players. After all, nothing compares to the magic of live theatre!


---
The Peacock Players & Purplepass Partnership
Utilizing Purplepass's innovative solutions, the theatre is seamlessly able to embed the ticket-selling process directly on its website, offering patrons a user-friendly experience. Whether it's recurring events spread across multiple showtimes or the intricate nuances of seating map management, Purplepass handles it all with finesse.
Furthermore, they have catered to Peacock Players' diverse audience by facilitating different pricing tiers and custom ticket types, ensuring that everyone from students to seniors gets a tailored ticketing experience. This collaboration has not only streamlined operations for Peacock Players but has also elevated the ticketing journey for its attendees.