Top 20 Affordable Event Management Software Of 2019
Looking for the right event management services for your event? Here's a list of the most affordable event management software available in 2019. In no specific order, consider which of these best meet your event's needs and budget.
Ticketspice
A good option for promoters with a solid mobile app, Ticketspice doesn't require a long-term contract and provides ongoing support and planning features. This event management app promises to be lower in cost than the competition at 99 cents per ticket, while letting users pay their own credit card fees. Some upgrades in cost include:
Communication Center ($0.02 per invite or followup message)
Custom 3rd Party Gateway (1% of transaction)
Purplepass
Purplepass is both affordable and innovative. Here is what makes them one of the best ticketing softwares on the market: If your event requires specific customizations you don't see available on their website, you can contact support@purplepass.com and their representatives will work with you to design a feature that fits your event's needs. The sky is the limit!
With a variety of features and benefits, it makes it possible for promoters to implement an event planning solution fast with everything they need. It's free to sign up, post events and sell tickets, it also provides 24/7 timezone support. There is also a discount available for nonprofits.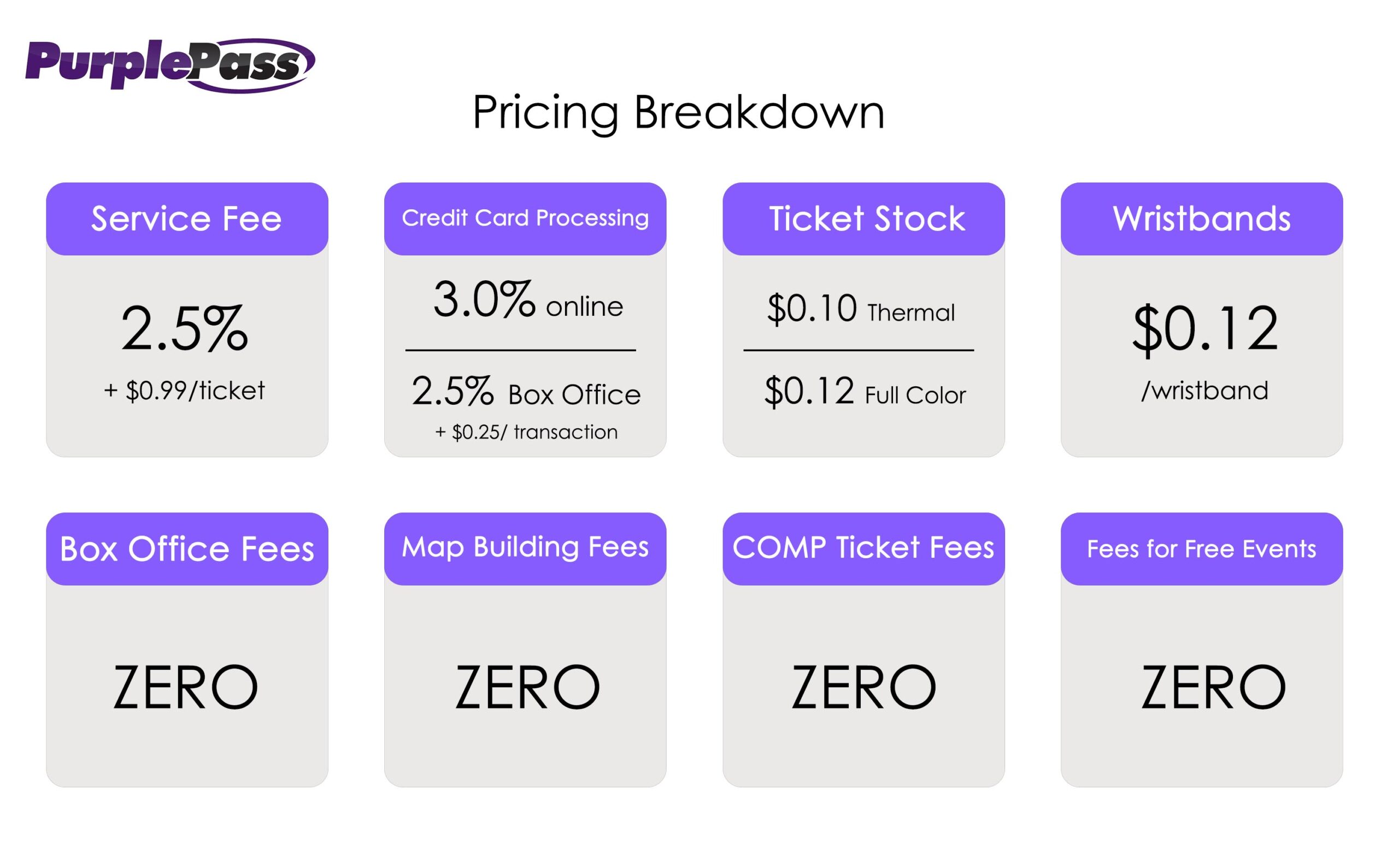 ThunderTix
A good option without a ticket fee, ThunderTix offers a streamlined solution good for most event management needs. They offer full event ticketing support, venue management software and an app to make selling tickets easy and efficient. They specialize in box office, entrance security, marketing and online ticket sale services.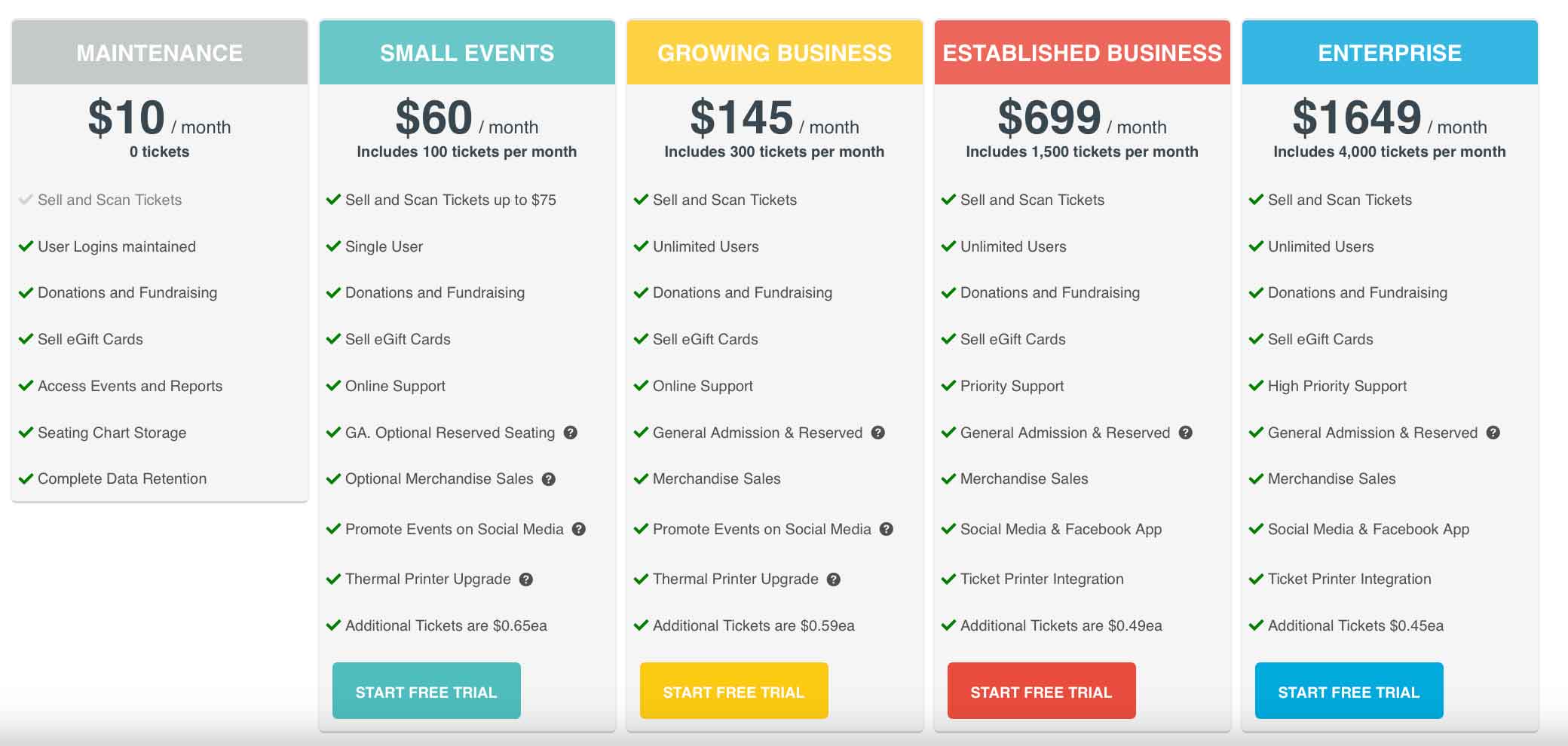 Vendini
Set out to be an all-in-one tool, Vendini ticketing software aims to be very easy to use. They make event promotions, seating logistics, payment processing, and all of the above super simple for first-time event promoters. They specialize in comedy, festivals, live music, EDM, performing arts, and universities.
Fees range from 7 to 15 percent of the price of each ticket, making it one of the more expensive options. To start and get pricing options, you can request a free demo and/or trial account.
Eventbrite
Considered a large and well-known option in box office ticketing software, there are a few things that help this particular platform stand out. Eventbrite is a streamlined modern ticketing system with great features including local promotion tools and online ticket services.
They offer three different pricing plans in order to give a ticketing solution that works for all their event promoters. They are free to use for free events.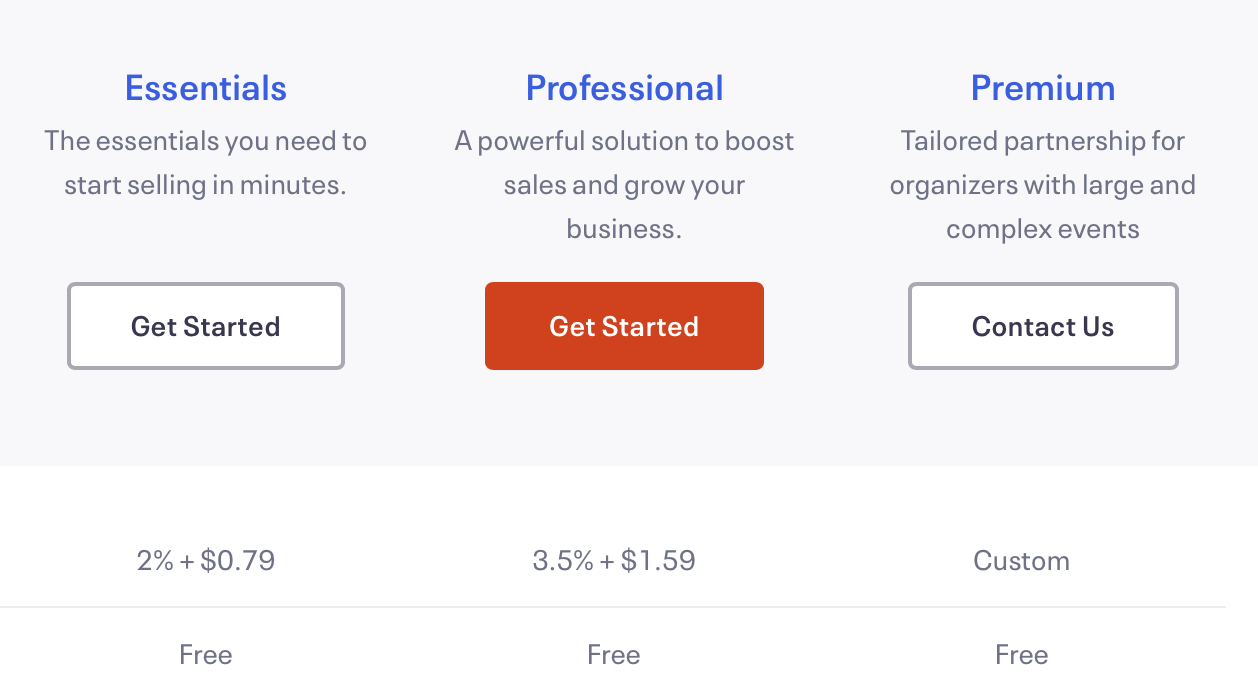 Cvent
When it comes to an effortless design, Cvent is one of the better options. It is a mobile event app with tools for all size events. Its suite of features allows users to build, design, and manage their events on any platform and/or device.
Their cost is based on the number of events you host throughout the year, size of event and your average entry fee. Generally, Cvent costs $1.50 plus 2.5% per attendee, and the average credit card fees are 3%.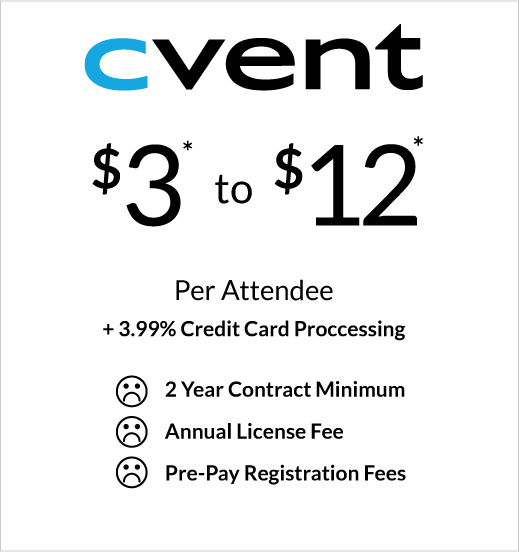 Ticketbud
Ticketbud is a fee and fast event creation tool. It is designed to provide registration and event management tools and has been rated great for overall customer support . Its multi-event ticketing feature makes it easy to use for larger events. Their representatives help walk you through creating your event, provide promotion tools, equipment for the gate, and full scale reports to prepare for next year's event.

Eventbee
Though it is not a free event ticketing system, Eventbee has a lot to offer. It's a full-service tool with online registration, event ticketing, and promotional tools. Their motto is "Save big with flat fee ticketing". Their features include full guest list reports, social media integrations, custom event page designs, donation tools and more!
Eventbee offers four pricing tiers; Basic, Pro, Advanced, Business. The company charges $1 up to $3.50 per ticket based on the service selected.
GiveSmart
GiveSmart is a mobile bidding and event management software tool. It works well with both traditional event planning and fundraising events. The software is easy to use and offers mobile bidding features for nonprofit, schools, and foundations to help them raise more funds. Its silent auction feature is one that is worth looking into.
They offer three different event management packages; Do-It-Yourself, Standard, or Premium. They charge a one-time fee and ongoing costs that you can receive after requesting a free demo for one of the packages.
Universe
Simple to use and designed to work with multiple currencies, Universe is an overall good option for international events and ticketing. Their platform is simple to use and you can have your event live in minutes! One beneficial features is setting the refund policy; you can decide how you want to refund your tickets, leading up to the event or excluded all together.
Pricing is based on the package selected but it's about 2.5 percent plus $1.99.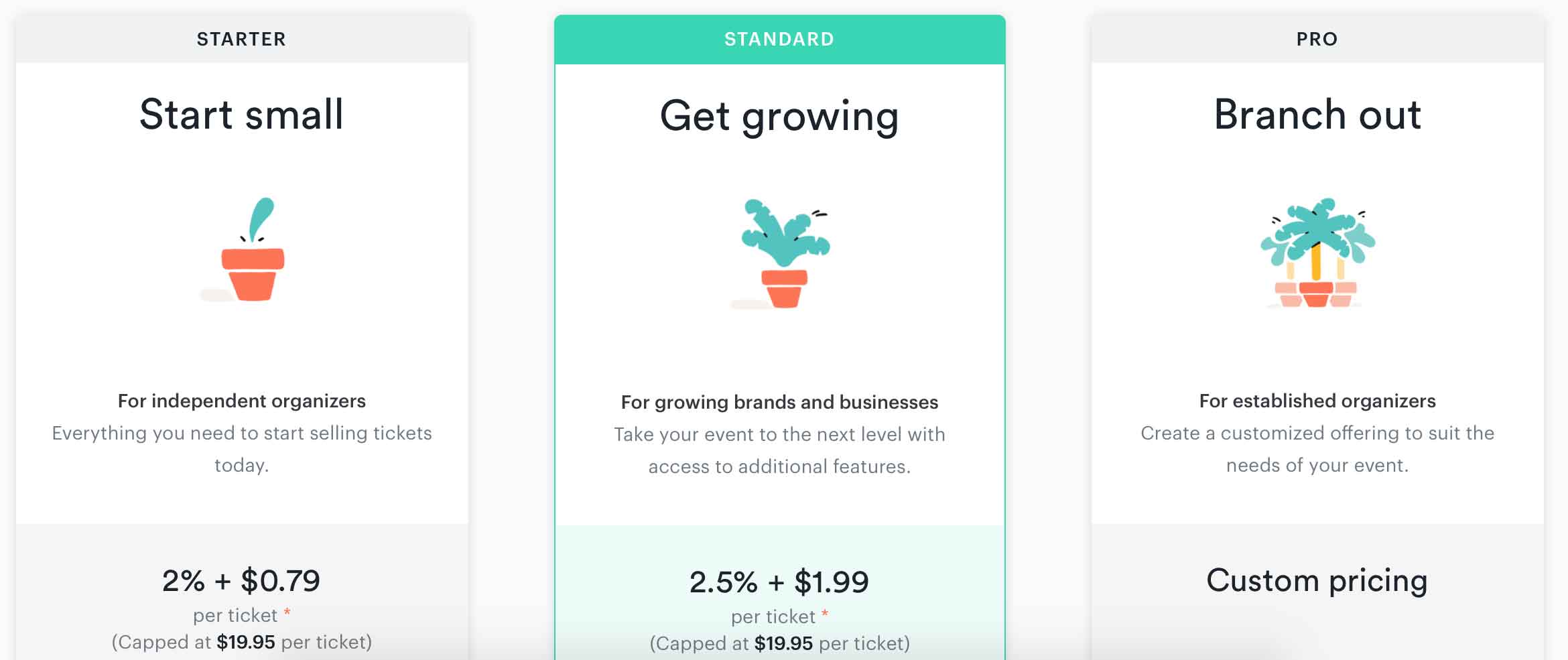 Showpass
Showpass is an excellent service geared for managing festivals and big events. It offers a box office management software that you can use right on your phone to track your event. They make it easy to visit their website and find tickets, or post your own. Setup is fast and only consists of three steps; event basics, details, and setting up your ticket sales and admission rules.
If you are hosting a free event, that's free to you, too. Choose from several pay levels ranging from 1 percent and $0.59 per ticket up to a customized quote to fit most needs.
Bizzabo
Another option to consider is Bizzabo, a company that says it is one of the most loved software tools for event planners across the world. It offers a variety of options, including event apps, measurement tools to gauge the success of your event and networking features to grow your business.
Several pricing plans are available based on the services you need. Unfortunately, they don't publish their pricing online, but each plan depends on the number of registrants, events and users per account.
TicketPeak
One of the things that makes TicketPeak a good option is that it is designed to be a very simplified platform. It offers specific event management features for class registration, to donations and season pass events. Planning events doesn't always have to be complicated.
Their cost is $0.75 per ticket ($0.50 for non-profits) plus 1.5% of the ticket value. You can also use their integrated credit card processing for $0.29 per ticket plus 2.9% of the ticket value.
TicketSource
TicketSource is a free ticketing platform that lets users promote, sell, and manage an event at any venue. Most of it is done on your own, but there is help available 24/7. With TicketSource you have a variety of customization options; design your own seating maps, ticket types, merchandise selling modes, currency support, etc.
The service does not have setup costs or a monthly subscription. There are costs associated with payment processing, which range from 10 percent per paid ticket to 5 percent per paid ticket. You can use their fee calculator to see how much you would owe per event.

Accelevents
Accelevents is an all-in-one ticketing platform that thrives because of their powerful analytic tools. Their layout is similar to Google Analytics with a variety of reports to choose from. Overview, event activity, registration, attendees, you name, they got it. They also have a great fundraiser page to track your overall growth in donations.
For nonprofits they also help you start silent auctions, fund a need and receive donations online or through text. A key feature is a silent auction tool, which is something not all companies can offer. The company charges $1 per ticket for event tickets (along with 1 percent of the ticket sale amount).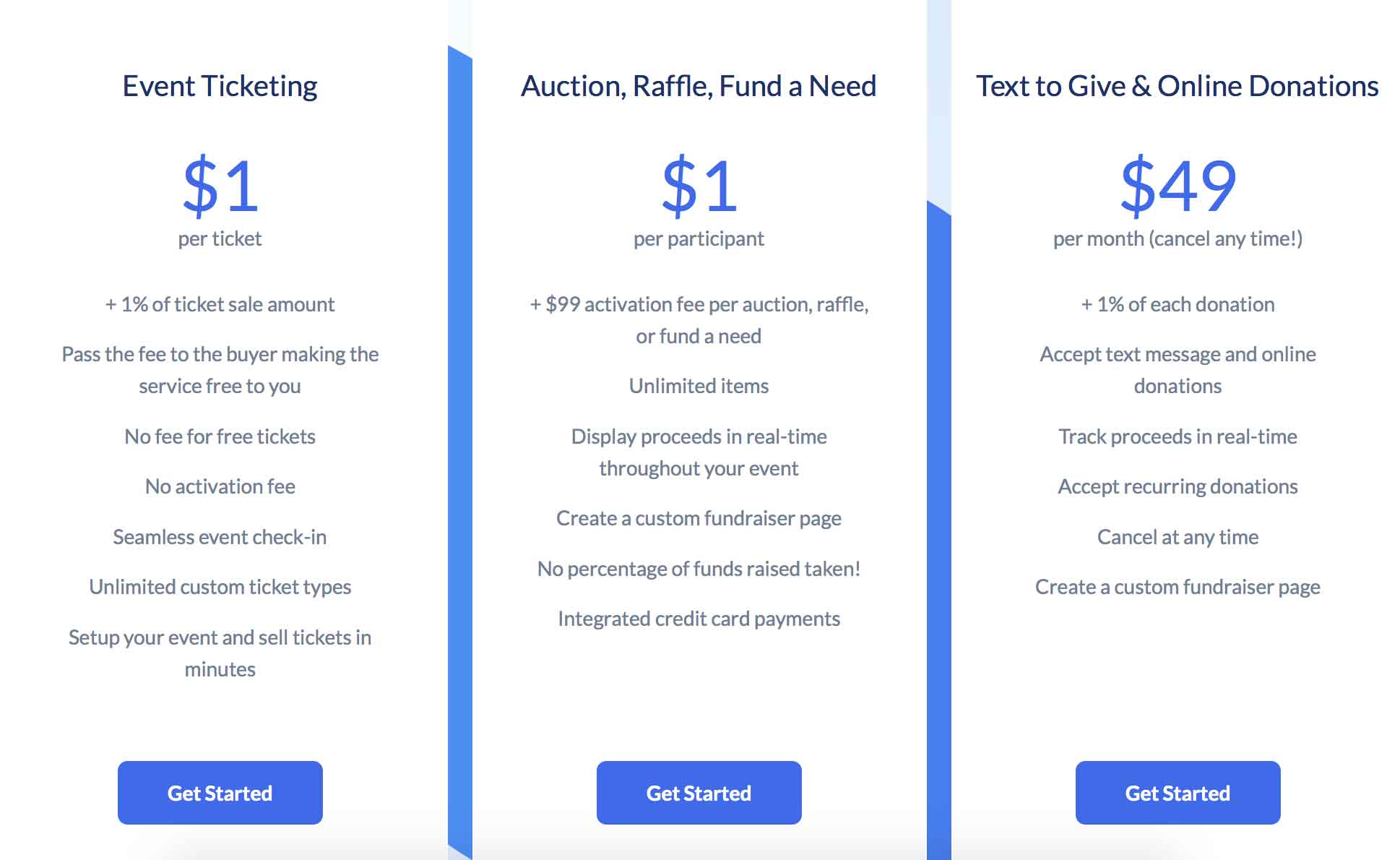 HappsNow
HappsNow may not be as well-known as other services, but it does have a lot of features to offer that you shouldn't over look.
For starters, the company displays an easy-to-find event system on their website, so you know your events will be searchable. The company is also socially smart, which allows users to share their events easily on social media or when purchasing tickets. You can also sell concessions and merchandise to attendees using the site's tools during the checkout process.
Their pricing is a transaction based fee structure making them super affordable. You can contact them to get a quote or estimate.
Zoho
Zoho is your one-stop shop for event management. They specialize in large-scale meetings and corporate events like trade shows, product launches and conferences. With their software you can manage multiple events in one place, with a variety of users per event.
You have to use their integration with Eventbrite to create your registration platform by connecting to an app online.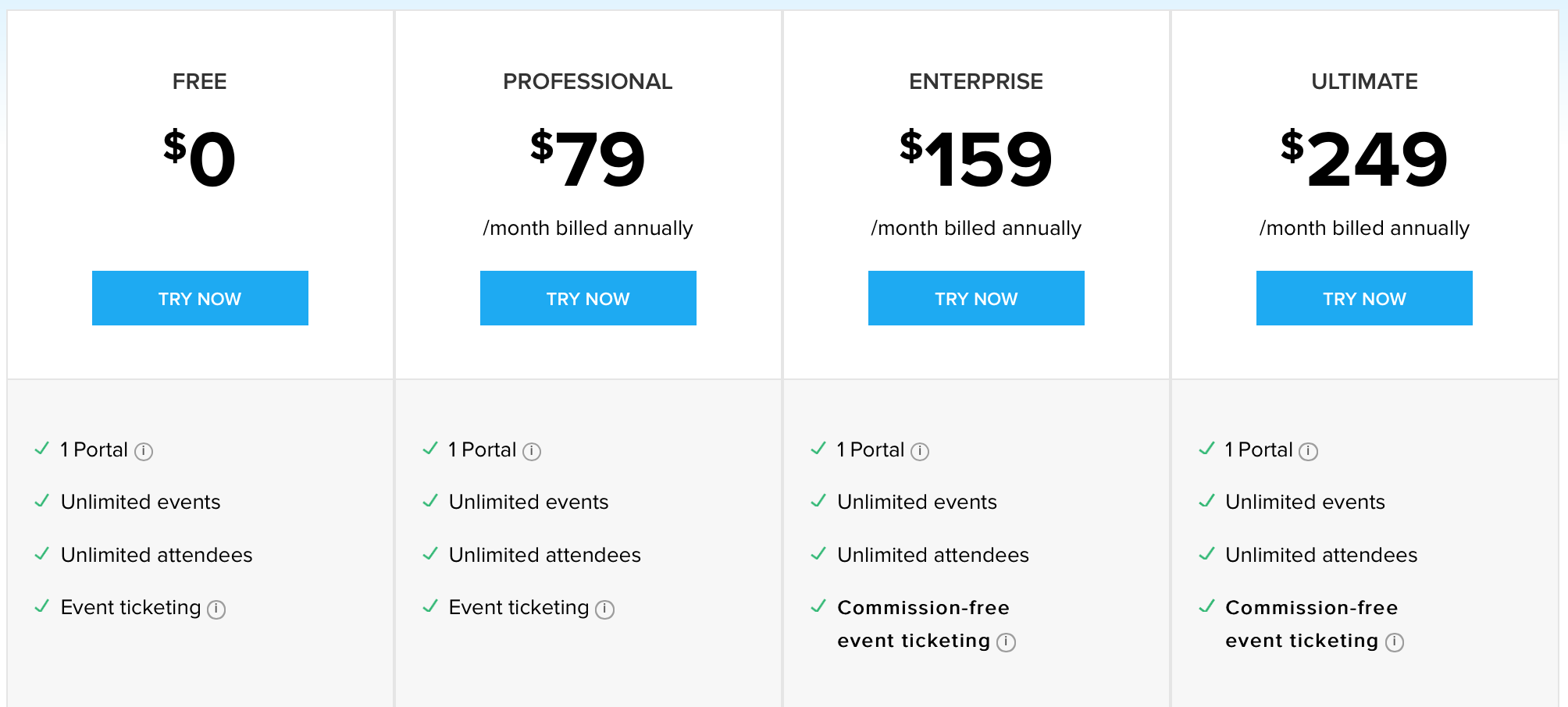 Ovation Tix
Ovation Tix works hard to create a system that does everything for you. It is designed to encourage increased revenue and fan engagement, especially in the area of athletic and sporting events. They want you to have 100% control of your ticketing so they offer access to all transactions and records, optional ticketing prices, subscription levels and tiers that work for you.
Pricing is also customized with Ovation Tix, but some pricing can be as high as 10 percent of the value of the ticket sold. You can get your specific pricing upon request by starting a free demo with one of their sales representatives.
Fresh Service
Fresh Service specializes in their IT support helpdesk features. They help you give your guests the checkout experience they deserve with automation tools to reduce turn around rates. They also offer custom reporting capabilities, smart automations, and gamified helpdesks to make customer support more exciting!
They offer a 21-day FREE trial that doesn't require a credit card to get started. After your trial is up you can choose between their 4 pricing plans; Blossom, Garden, Estate, Forest.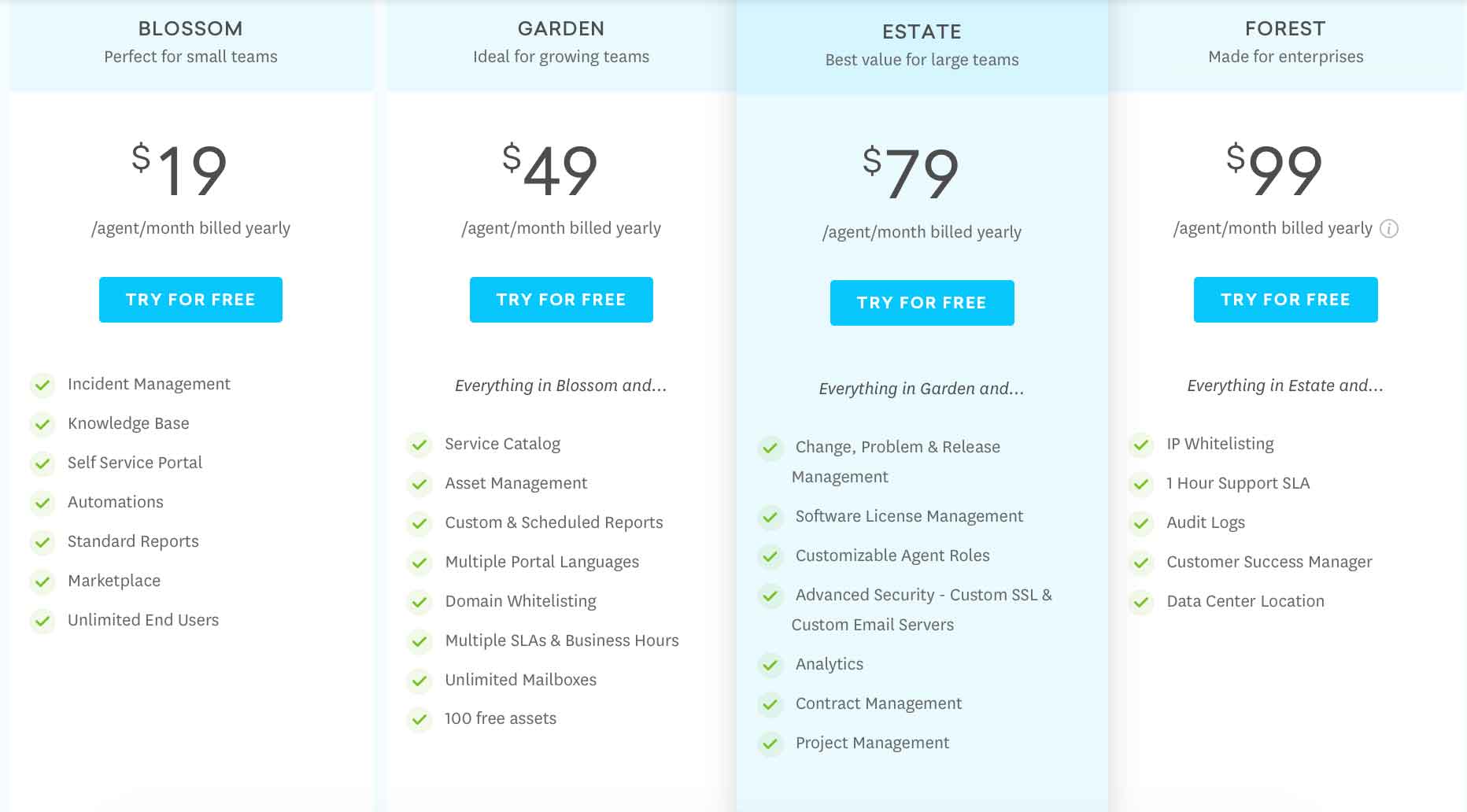 Which ticketing solution is right for you? It's important to consider all of these options to determine which one is going to provide the features you need and want for your event. Pricing is important, but a feature-filled system that keeps your operating costs down and ensures a streamlined event should be just or if not more important.
To learn more about all the features Purplepass can offer you, you can request a free demo below.