Want to Become an Event Vendor? Here's How
If you are the owner of your own business or if you are launching a new brand, you may think of becoming an event vendor.
Becoming an event vendor provides you with plenty of opportunities to maximize your reach and spread brand awareness, both locally and online.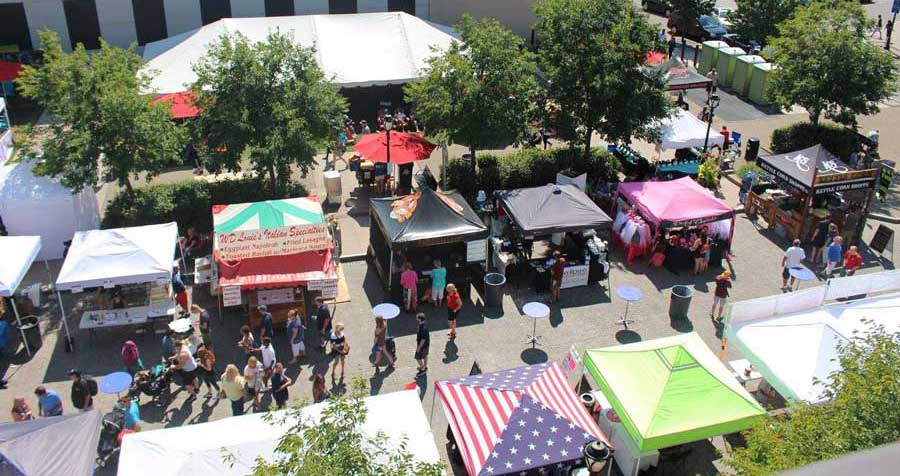 What and who is a vendor?
A vendor is an individual or business that sells products and/or services at a local event, such as a networking conference or business gathering. A vendor typically provides products directly from the business they own, manage, or represent.
What are the roles of a vendor?
An event vendor has an array of roles, from representing a business or brand to selling goods, signing paperwork, and working together with managers and event coordinators.
As a vendor, you are responsible for sourcing out locations, materials, and, sometimes, even electrical necessities or additional amenities you require.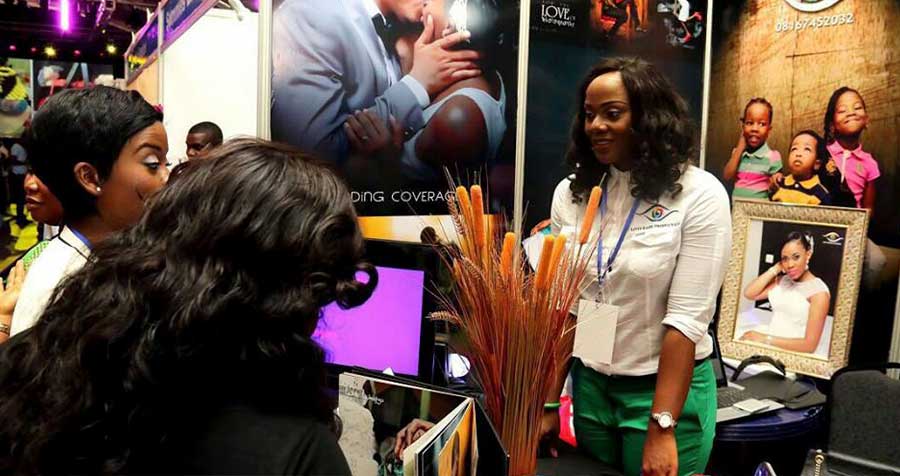 How can you appeal to event planners?
Advertise your products and/or services to event planners to appeal to potential events that apply to your business.
How can your business help event planners in your area attract more visitors and attendees? What can you offer from your business that will increase traffic and/or draw attention to an event you plan to attend?
You can also opt to offer your services to those in charge of coordinating and planning events to help improve your chances of receiving space to sell your goods and services to attendees.
Build your testimonials and reviews
Having testimonials and reviews of your business and the goods or services you offer goes a long way, especially when you are seeking to establish yourself or reserve space at an event as a vendor.
Request testimonials and reviews from those you have worked with in the past, such as charity events or free local events in your area. Request references from satisfied clients and customers to make your business even more appealing when applying for vendor space.
Obtain proper licensing and permits
When necessary, apply for and get proper licensing and permits for the event(s) you are interested in attending. Most events will inform prospective vendors of any licensing and permits that are required based on your needs and individual setup.
Always verify that your vendor setup is appropriate for the vendor event(s) you book.
The importance of branding your business
Branding is imperative for any business, whether you are selling goods online or offering services locally. With any business or brand, you only have one opportunity to make a positive and lasting impression. Using a professional branded logo, color scheme, and website can go a long way when applying to become a vendor at a local event or networking conference.
The more authentic your brand appears, the easier it will become to establish yourself as a trustworthy source in any market or industry.
Whenever you plan to attend a networking or vendor event, it is also highly recommended to do so with professional business/networking cards for your brand. Using professional business cards is a way to present yourself as professional and prepared when mingling and networking with others.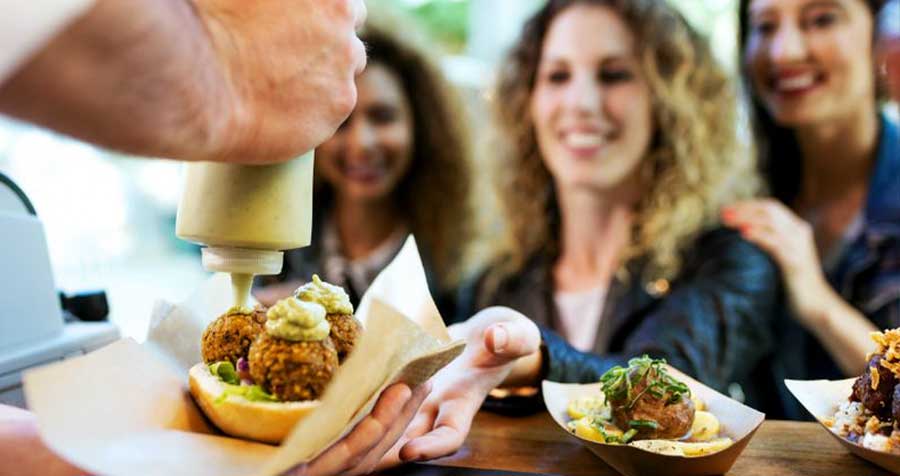 Be professional always!
As always, it is essential to remain professional at all times when working as a vendor and as a representative of your business.
Use a professional persona when dealing with event planners, coordinators, as well as attendees of the vendor event themselves. Always remain courtesy, respectful, and helpful when sharing information about the products or services your business offers.
Provide flexibility with your services
Flexibility matters, especially for building and establishing a business or brand from the ground up. Remaining flexible when attending a vendor event is highly advisable in order to increase your chances of landing new clients and potential sales.
When you can remain flexible for prospective clients, it is much easier to turn them into paying clients down the road. Event planners work with a variety of schedules and ever-changing deadlines, which is why it is advisable to appear as flexible as possible when you want to appeal to an event planner or coordinator who is hosting an event you would like to attend.
Punctuality is important
Punctuality matters and is extremely important for establishing a reputation for any business or brand. Having an excellent track record when it comes to meeting deadlines is a must in any industry, regardless of whether your business is local, international, or online.
If you can demonstrate your track record for deadlines and completing projects, you can do so when applying to become a vendor or when making new business connections with prospective associates, partners, and investors.
Train your staff
If you intend to hire staff to help you tend your vendor table, it is important to ensure that they are trained and well-prepared to take on the task.
Ensure all staff members are trained whether they are cooking and providing food, stocking inventory, selling goods, or simply watching over your table or space throughout the event.
Create a vendor sign up page!
Not just for tickets, promoters can invite
vendors to work their event and create
a sign up page via Purplepass.
Becoming an event vendor is not only a way for you to sell more products and services, but it also provides plenty of opportunities to network and to get to know other professionals in your area and in your market.
By becoming a vendor, you can easily connect with others, expand your reach for potential sales, and solidify your brand's place in any thriving or competitive market today.