Your Guide to Choosing a Software for Email Marketing Automation
Efficient automation and personalization are keys to any successful email marketing campaign. Automation makes repetitive tasks faster and easier while customization helps in reaching capacity and developing relationships with customers and prospects.
Luckily, you can maximize your time and keep your audience engaged by using an email marketing program.
In this guide, we will share our top tips for choosing an email marketing program for your business.
Top email marketing options
First, you'll need to know what your options are. There are a good variety of email marketing programs available for both big and small businesses.
If you are clueless about your possible options, let's take a look at the most popular and widely used email marketing programs.
Mailchimp is one of the most popular email marketing programs online today. It is a simple and user-friendly tool for smaller websites. It allows you to create, send and analyze email marketing campaigns and ads.

It also has advanced features such as auto-responders, contact segmenting, time-zone based sending and service and app integrations.
MailChimp offers a free plan for up to 2,000 contacts and 10,000 emails per month (with ads). The Essentials plan starts at $9.99/month for 500 contacts and 500k emails.
#2 Constant Contact

This program is ideal for small businesses. It offers a lot of customization and integrations that can help get you started with your email marketing campaigns.
It also provides useful guides and services for people who are new to the email marketing automation world.
The basic Email plan starts at $20/month for 500 contacts, while Email Plus starts at $45/month. A 15% discount applies to 6-12 month plans, and a 30% discount is available to nonprofits.


Mailchimp vs Constant Contact
To see which platform will work for you,
we've put together a comparison blog.


#3 AWeber

AWeber is one of the oldest email marketing programs, but still one of the best. It has been around for 18 years and has been providing high-quality email marketing services.
There are tons of features can access with this program such as track your deliverability rates and open rate data and A/B test your emails.
AWeber costs $19 per month for up to 500 subscribers, $29 per month for up to 2,500 subscribers, $49 per month for 5,000, and $149 per month for up to 25,000 subscribers. There is no free plan, but a free trial period of 30 days. All pricing tiers include the same features


#4 ConvertKit

If you're going to look into ConvertKit email automation, you'll see that this program has many advantages. Some of these include improved email deliverability rate, live chat, and email support, subscriber organization and tag-based system.
ConvertKit offers a single subscription plan that ranges from $29 to $3,999 per month, depending on the number of subscribers. Users with 5,000+ subscribers are eligible to get a free concierge migration.

What features do you want?
Now that you have some options to consider, it's time to make your comparison.
Here are some things you'll need to carefully assess or look for when comparing different email marketing programs.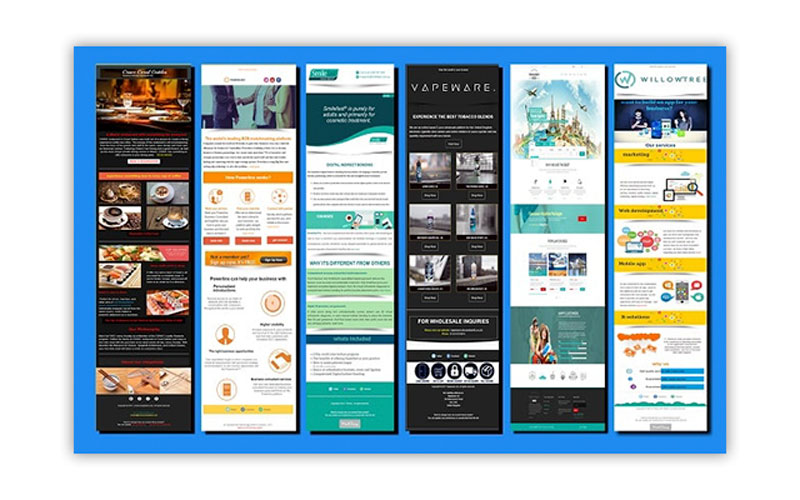 A drag-and-drop builder
Check if a program provides a drag-and-drop builder. It is very important in creating attractive and engaging templates and building your own personalized custom email. This feature makes designing more flexible and user-friendly; especially for those just learning.

Templates
Lots of email marketing programs offer ready-to-use templates for more convenience. Look for mobile-ready templates or creative infographics that do not require coding or design skills.

Apps and Integrations
You'll also need to look at the specific features for apps and integrations. It is great if you can connect your email marketing program to landing pages, social media, shopping carts, and other integrations you are currently working with.

Segmentation and personalization
Segmentation is very essential when creating your email marketing campaign. You'll need a program that will allow you to segment your target customers by age, gender, demographics and other factors to target your audience. Also, check each program's personalization features to see if they align with your goals.

List growth and sign up forms
These are important in growing your audience and getting more information about your overall target market. If the email marketing program offers this feature, it is probably worth considering.

A/B Testing
When comparing your options, check if they allow A/B testing all email elements such as images, subject lines, call to actions, message length and send times. Or if they create variations from one email to test which on performs that best. For more about a/b testing, click the link below.

Price
Of course, you'll need to check the prices of each email marketing campaign. Some offer limited free plan but you sure want to make use of their advanced features if using the program long term.
Choose what's right for your business
Now that you have plenty of information on different email marketing programs and features, it's time to choose the right automation software for your business.
Your decision is likely to depend on many factors including your business goals, your budget, and desired results.
However, if you're still confused and find it hard to choose the perfect program for you, ask yourself these questions:

● How will the program help me improve deliverability? Will it make me aware of deliverability issues?
● Does the program support email authentication?
● Can I do different types of email campaigns with the program like newsletters, abandoned cart emails, and welcome series?
● Does it offer a successful re-engagement strategy?
● What are the personalization potentials with this program?
● Does this program hit on the three A's: analytics, automation, and artificial intelligence?
● Will it help me create rich, personalized and engaging email content?
● What good can it do for my audience and customers?
● How will this program affect the effectiveness and efficiency of my team?
● Is this program worth its price?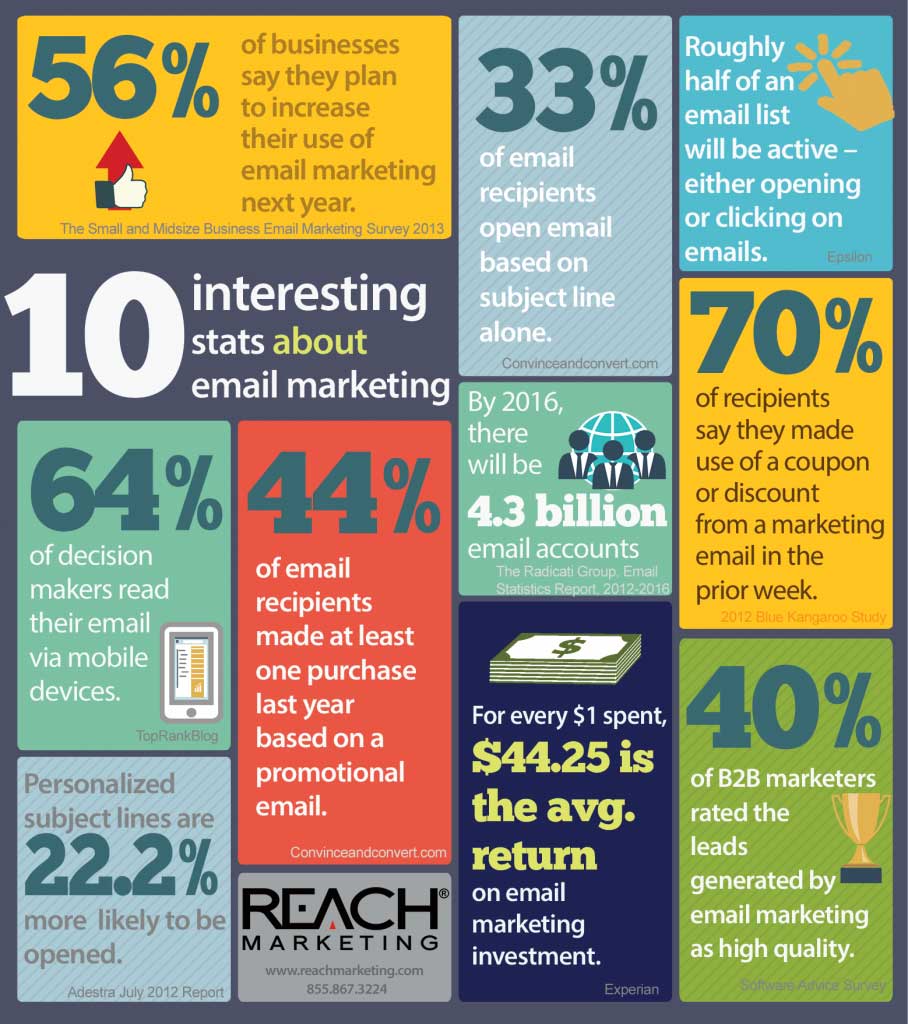 There are a lot of email marketing programs online that can help you with email automation and personalization.
However, they have different features, advantages, and limitations so you need to assess each of your options. With these tips, we hope to help you find the best email marketing for your business and utilize it to achieve the success and growth you deserve.
It's time to automate your event
Make your life easier and take advantage
of the different ways you can automate an event.
---


Author: Lidia S. Hovhan

Lidia S. Hovhan is Digital Marketing expert and SEO guru. She contributes articles about how to integrate digital marketing strategy with traditional marketing to help business owners to meet their online goals. You can find really professional insights in her writings.