Your Survival Guide to Planning a Community Christmas Festival
The holidays are a time to gather with friends and family, give thanks for everything we have, and celebrate the year's successes. Since much of the world has been stuck at home for over a year, a community Christmas festival will be a welcome distraction for many.
Putting together a memorable event requires planning and thoughtful coordination. To help you plan your community's Christmas Festival, we've put together this guide.
These tips and tricks will help minimize your stress and ensure the event goes off without a hitch.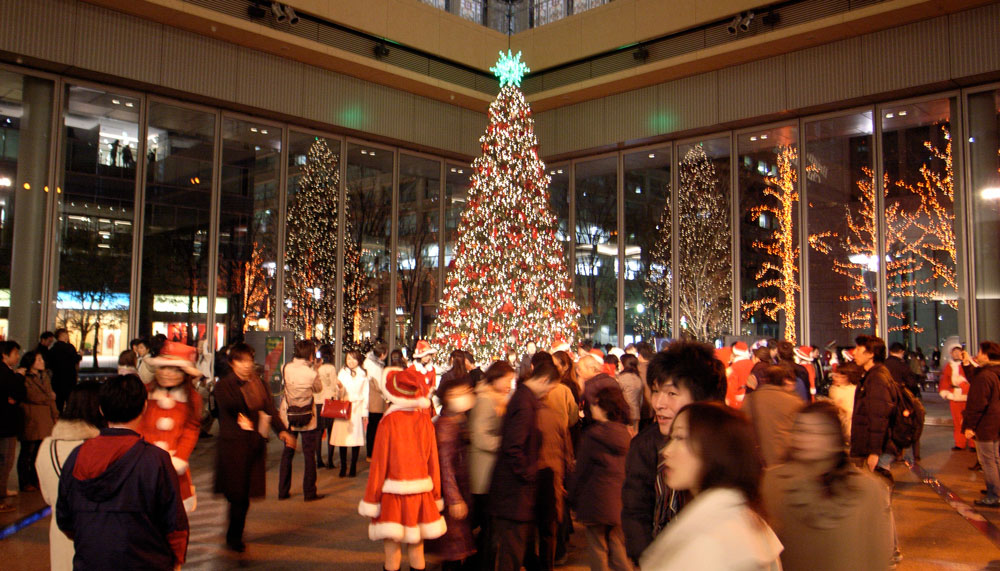 #1 Start planning early
Start planning your community event one to two months in advance. This gives you time to iron out the details and tackle any issues that might come up.
Planning in advance also enables you to start ticket sales early and get a better idea of your demographics and target market.
#2 What is your budget?
The holidays are hard on everyone's bank account. Determine your budget before making any plans; a defined budget will help with making plans and avoiding the panic that comes with going over budget.
Here's our quick guide on creating an event budget you can work with.
#3 Set a date and time
The holidays are a busy time of year for everyone. Choose your date and time wisely to ensure a big turnout and avoid it clashing with other community or major events.
There are a few things to consider when selecting a date:
Will this be a daytime or evening event?

As the month goes on, people have more and more events to attend. Plan it for earlier in the month.

33% of holiday events happen the second week of December and 28% occur in the third week of December.

Fridays are the most popular night of the week for holiday parties.

Avoid hosting an event just before Christmas, as many folks travel.

Check the community calendar for other upcoming events
#4 Pick a venue
Once you know the budget you're working with, you can get started on planning your community Christmas festival. The first thing you'll need to decide on is the location.
Keep any festival activities and the space you'll need in mind when selecting the location.
Before signing a contract for your location, make sure you're aware of any permit requirements.
#5 Know your audience
Before you plan the festival's activities, you'll need to determine who this event is for? Will you cater to children? Are adults your primary focus?
Knowing your audience is key! Once you know your the demographic you are targeting, you can start planning an event that will attract them. For example, if it's a family friendly event, you want to incorporate activities for both adults and children; hay rides, face painting, beer gardens, live music, petting zoo, etc.
#6 Partner with local vendors
A community holiday event is a great opportunity to support the small, locally owned businesses in the area. Approach local shops, artists, and vendors to see if they would like to be part of your event.
While some businesses may not be a good fit for the event itself, they may want to be recognized as a sponsor.
Sponsorships are a win-win situation. The sponsor's brand gets promoted, and the event gets free support.
#7 What food will be available?
Food and drinks are essential to every event's success. Try to stick to food that guests can eat with their hands or are mobile. This eliminates the need for tables and keeps guests wandering the grounds, deciding which activity they'll take part in next.
A few food options to consider at the festival are:
Food trucks

Local restaurants

Catering
#8 What is your theme?
Everyone but the Grinch loves a themed party. As the event planner, having a theme will also help you decide on the decorations, activities, talent, etc.
Popular holiday event themes include:
Winter wonderland

Reindeer games

Polar Express

How the Grinch Stole Christmas

White Christmas
Always consider your audience before deciding on a theme.
#9 Create a festive atmosphere
Remember, the atmosphere you create will set the tone for the entire event.
This includes decorations, music, and activities. Lghts provide the perfect ambiance for any setting. They also provide the bonus of lighting up dark areas, so your guests remain safe.
Christmas must-haves for every holiday event:
SANTA: No Christmas event is complete without a Santa meet and greet!
DRINKS: Of course, hot cocoa and warm drinks are essential (hot buttered rum...yum!).
LIGHT DISPLAYS: The tree lighting, and festive light displays complete the mood of the event.
SHOPS: If you can, everyone loves cozy holiday shops and local vendors.
MUSIC: Music brings joy and life to every event. Will you have a DJ, carolers, or perhaps a local church choir?
#10 Choose your activities
Hosting a community event is about bringing people together and having fun. Make sure your guests stick around by having several creative activities available for each age group.
Activities can include:
Road race/walk - include the children by having a Kids Fun Run

Hayrides

Rides on the Christmas Train

Crafts

Holiday-themed carnival games

Temporary ice rink

Christmas scavenger hunt

Ugly sweater fashion show and contest

Snow globe photo booth
Draw inspiration from these holiday events hosted by small towns across the United States. When planning each activity, consider the space you have to work with. Create a map to ensure everything flows smoothly.
It's important to remember that your event may include guests from all religious affiliations. Respect their backgrounds and educate others by including activities centered on their traditions.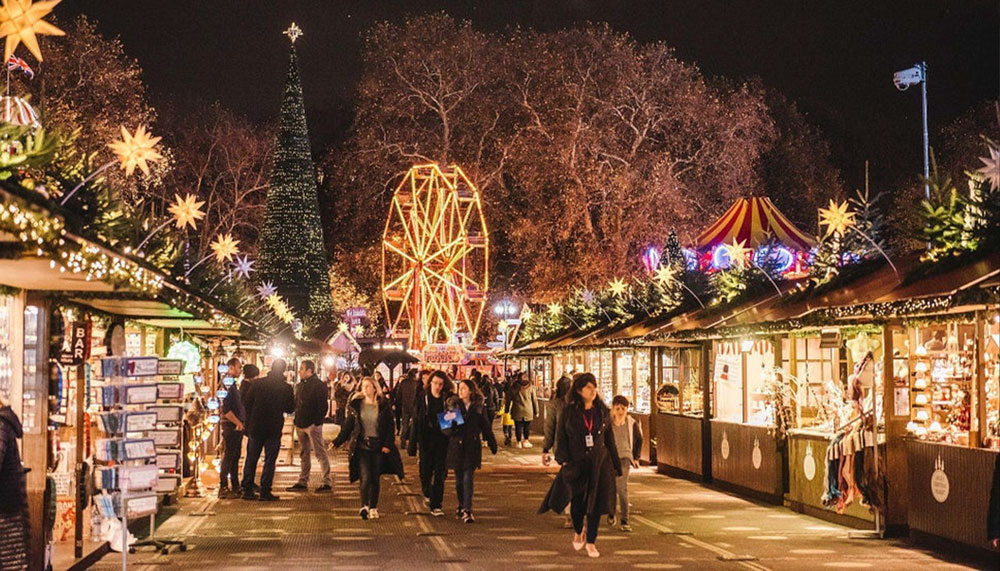 #11 Market your holiday event
How do you plan to promote your event?
A well-planned festival isn't anything without an audience. Promote the event at least three or four weeks early.
Consider your target audience and advertise on the platforms they use most, including:
Local radio and TV stations

Flyers

Posters and banners around the community

Social media and digital ads

Community emails, calendars, and listings
Keeping everyone safe:
Assure everyone that your team has a plan in place to keep everyone safe.
Monitor changes through the CDC's website and follows the latest local guidelines. Share your safety plans online and keep everyone updated on any changes.
#12 Ticketing and registration
Depending upon the crowd you expect and the activities on the agenda, ticketing and registration may be necessary. Registration helps food vendors plan properly, and ticketing keeps order for entry and/or participating in activities.
Use a registration to stay organized
Keep event management online, in one place.
Monitor sales, capacity, guest list and more!
#13 Parking strategy
If you expect a large turnout, make sure your location has enough parking to accommodate everyone's needs. Or provide info on places to park around the area, transportation tips, local taxes, or uber pick up and drop off areas.
#14 Secure your staff
From security to parking and ticketing, your staff is there to ensure the event goes smoothly. If you have a small event budget, Volunteers are a great way to save money.
#15 Offer hybrid options
While hybrid events aren't new, COVID placed them at the forefront.
If the festival includes well-known entertainers or major events, consider expanding your audience with a hybrid option (both in person and online). This offers more flexibility to those who might be out of town, unable to leave their home or people who are not willing to join in with larger crowds.