10 Halloween-Themed Event Ideas for Adults
With Halloween just around the corner, hosting a gathering is a fantastic way to usher in the spooky season. When it comes to adults, however, Halloween parties can be far and few in between.
Planning a Halloween-themed event for adults only is a great way to bring members of your community together while spreading awareness about local businesses or even a special charity organization.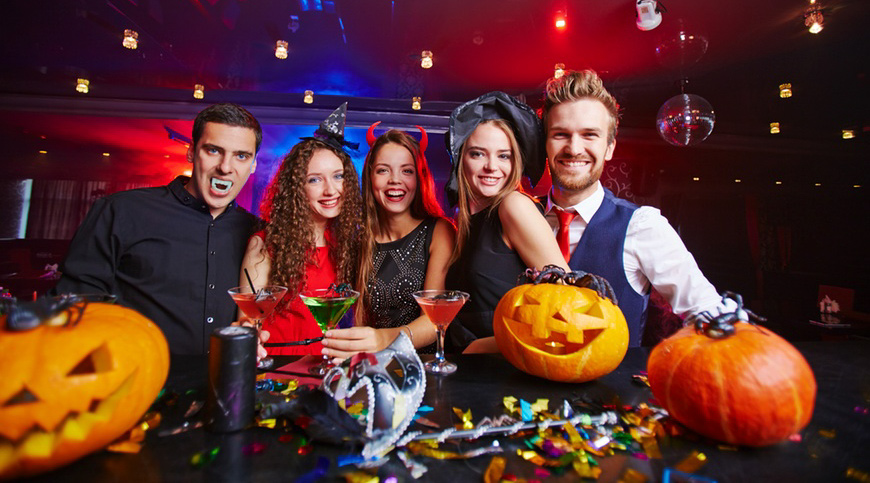 1. Bar Hopping
Hosting a bar-hopping event in your city's local downtown is one way to draw in the crowds during Halloween night. Use social media to garner attention to your event while promoting a costume contest that rewards winners with free drinks or food vouchers.
2. Adult Pumpkin Patch
An adults-only pumpkin patch is a perfect way to get in the mood for fall while enjoying adult activities, such as wine tasting or relaxing in a quaint beer garden. With an adult pumpkin patch, you can include haunted mazes, a small local concert, eating contests, and even traditional carnival games to drum up the excitement surrounding the event.
3. 5k Charity Walk/Run
A fun run or charity walk can encourage those in your local community to stay active and fit while raising money for a good cause this season. You can also consider requiring those who participate to run or walk in costume for more entertainment. Hosting the 5K run or walk at night with volunteer actors in costume can also add to the spooky factor of this event idea!
4. Spooky Drive-In
One way to amp up the spooky factor of your Halloween-themed adult event is to consider hosting a creepy drive-in night.
During the month of October, finding a local drive-in that can be rented out for private use or for a reserved party with Halloween-themed films is possible with many drive-in locations today. You can also opt to host your own Halloween-themed spooky drive-in night if you have the property, projection equipment, and parking available for the size of the event you have in mind.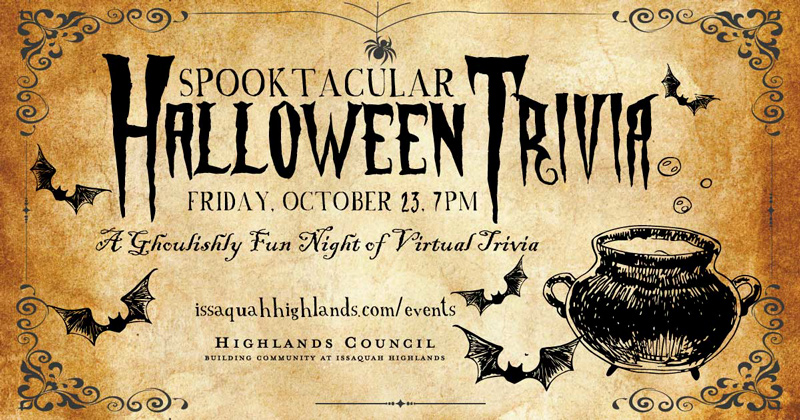 5. Halloween Trivia Night
For a twist on a classic, host a Halloween trivia night that is designated for those who are 21 and older (or 18+ for non-alcoholic events). Hosting a Halloween trivia night is possible at a local bar, a rented hall, or any venue of your choice, including outdoor space.
Trivia nights can be hosted for individual players or for those who have attended in groups. For those who purchase tickets to your Halloween trivia night, consider offering free food vouchers, beverage vouchers, or even discounts from participating vendors or sponsors of the event itself.
6. Halloween Local Market
Are you looking for a way to promote local food, beverage, and craft vendors in your local community, but do you want to do so with an adult Halloween-themed event?
Consider hosting a Halloween local market event. Whether you choose a one-day event or a multi-day market event, allow local farmers, vendors, crafters, and creators of all kinds to sell their goods and promote their businesses.
7. Halloween Party Cruise
If you have access to a local passenger boat or if you have a local cruise ship near you, consider renting a vessel to host your own Halloween cruise party. In order to recoup the cost of the rental, provide those who wish to attend the opportunity to do so by registering for the event and purchasing tickets using an online ticketing platform, such as Purplepass.
8. Murder Mystery Party
Hosting a murder mystery party that is Halloween-themed is quite a bit of effort, but can also be extremely rewarding when you are looking for a unique Halloween-themed event this year.
Murder mystery parties for large groups can be segmented, allowing groups to play as one player or together, depending on the type of murder mystery you present and the rules you set.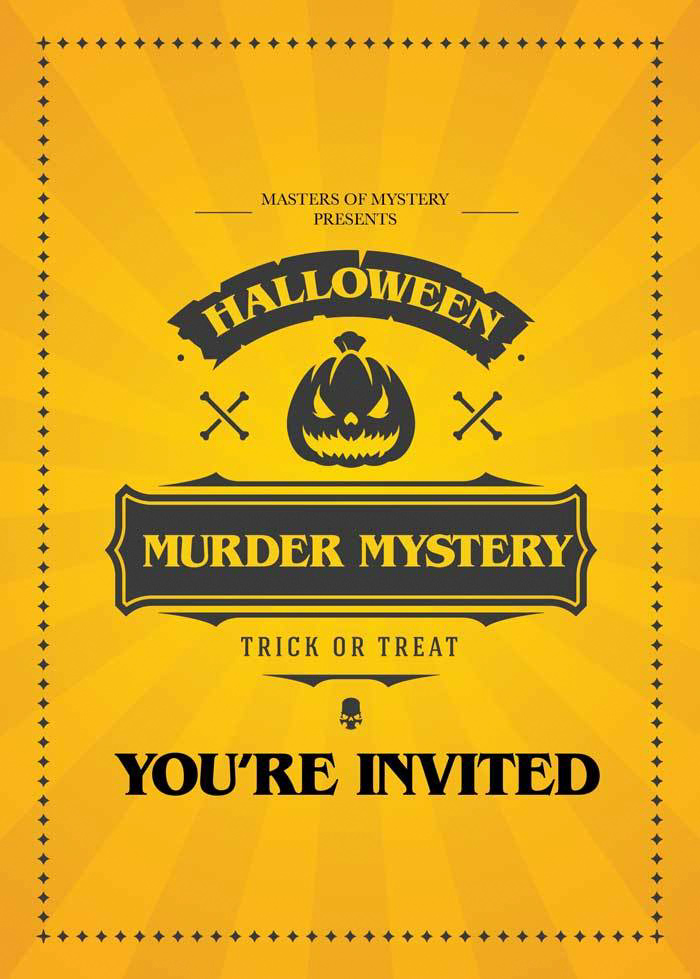 9. Halloween-Themed Wine Tasting
Similar to a bar-hopping outing, a Halloween-themed wine-tasting event is another way to attract a larger crowd to your event, especially if you are hosting your event outdoors or in a bustling downtown area.
Wine-tasting gatherings can include drink tickets or vouchers for those who purchase a ticket to the event. Allow local wineries to sponsor or participate in the event to help promote local businesses and attract more attendees.
10. Haunted Forest/Outdoor Scavenger Hunt
If you live in a rural area or near a forest, consider an outdoor scavenger hunt. Those who live in cities can also partake in an outdoor scavenger hunt by using local landmarks such as parks and statues, as well as well-known buildings. Offer prizes to individuals or groups who find the most items. Use Halloween-themed items such as miniature plastic jack-o'-lanterns and spooky dolls as your scavenger hunt items. Or consider filling small black satchels with coins, money, gift cards, or other prizes for participants to enjoy.
A Halloween-themed event for adults can help generate buzz around a city and local community, especially if you are attempting to attract foot traffic to local businesses or attract donations for charity organizations. Hosting a Halloween-themed event that is targeted toward adults allows you to bring members of your community together while celebrating the season and empowering one another together.