10 Popular Fall-Themed Event Ideas to Try This Season
Generating buzz around a business, product, or idea is not always simple or straightforward. Hosting seasonal events in your local community is one way to bring prospective patrons together in a harmonious and welcoming environment.
Familiarizing yourself with some of the most popular fall-themed events can help you in the planning process of your next local marketing campaign or gathering you have in mind.
Start selling tickets in minutes!
Create an account, enter your event details,
publish your event and start selling tickets!
1. Fall-Themed Games and Tournaments
Are you a lover of all things fall?
Do you find yourself rejoicing when the weather turns and the leaves begin to fall? If so, consider hosting a fall-themed tournament or game event that allows you and your guests to make the most out of this year's pumpkin season.
Fall-themed games and tournaments might include bobbing for apples, pass the pumpkin, or even "candy corn on the cob", using candy corn as the center of attention. Hosting tournaments is also a great way to attract a crowd, especially if there is a prize at the end of the tournament relevant to those who enter the contest.


2. Foodie Events (Tasting Events/Painting Events, etc.)
Whenever you are planning a fall-themed event, do not forget the food. Hosting tasting events, painting sessions, and even beverage tastings can keep guests content as they explore the vendors who are promoting their own foods, goods, and services.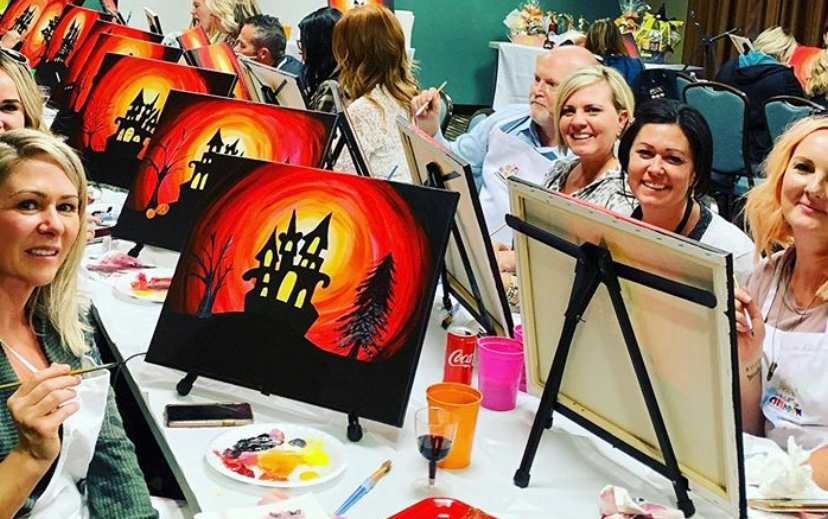 3. Farm-Related Events
If you live in a rural area or near an area that is close to a farm, consider hosting farm-related events to help usher in fall. Farm-related events can include hayrides and walks through pumpkin patches, or even painting pumpkins as a group activity.
You can also host various types of farm animals to attract families with children.
4. Pumpkin Patch/Halloween-Themed Gatherings
If you have a local pumpkin patch near you, consider hosting a pumpkin patch or Halloween-themed gathering.
Putting on an event at a local pumpkin patch is a great way to incentivize those who love fall to attend.
5. Thanksgiving Events
If you are hosting an event that is near Thanksgiving, consider hosting your own Thanksgiving event, such as a Thanksgiving turkey hunt or even a Thanksgiving potluck gathering. Hosting Thanksgiving-themed events provides an opportunity to celebrate and embrace the traditions of Thanksgiving, while doing so uniquely as you promote your business and brand.
Some Thanksgiving events to consider hosting include:
Turkey trots/turkey races
Turkey hunts
Turkey feast contests/local giveaways to those in need
Meal pledges from locals to feed the community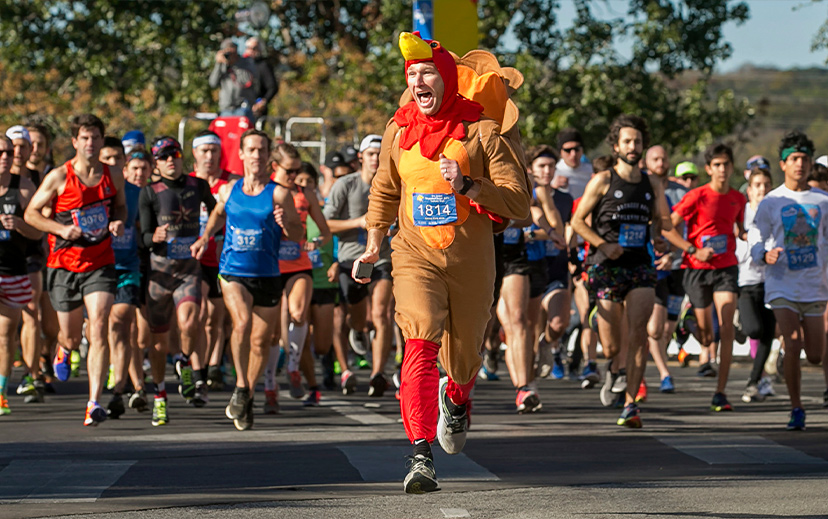 6. Arts and Crafts Shows and Events
For those who are looking for a way to get a bit creative with their next fall-themed event, consider putting on and hosting an arts and crafts show.
Hosting an arts and craft show is not only a way to attract prospective shoppers to your own business, but it is one of the best ways to spread awareness about local vendors and artists in your area. Allowing other vendors to showcase their goods and creations is one of the best ways to build connections among your community, whether you are doing so to promote your business or if you are attempting to bring vendors in your local area together.
7. Oktoberfest
Because October is close to arriving, consider hosting your very own version of Oktoberfest, one of the world's most popular festivals in Germany and throughout many parts of the world.
Oktoberfest celebrates and embraces the German and Bavarian cultures with German foods, drinks, and entertainment through most of the month of October. Hosting your own Oktoberfest is also a way to bring your community together as you enjoy the last of the warm weather of the year (depending on where you are located).
8. Community Fair or Picnic
Hosting a community fair or picnic is one of the easiest and most affordable ways to promote a business, idea, or brand to those in your local area.
A community picnic or fair allows attendees the option of bringing their own dishes, sharing their wares, and even connecting with others who have relevant businesses or interests like their own.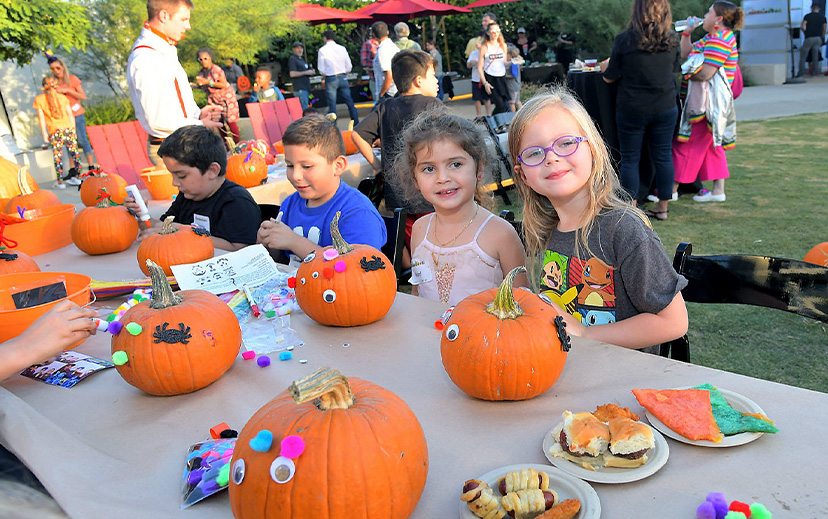 9. Themed Bar Hopping Outing
Thrill-seeking locals in your area may be looking for an event that is a bit more exciting this fall. Hosting a themed bar-hopping outing is one way to attract guests to gather as a community, while also doing so as you celebrate and support local vendors. When it comes to a themed bar hopping outing, consider keeping the following in mind for attendees:
Costumes: Some themed bar hopping outings may require a dress code or specific costumes for those who wish to attend.
Schedule: What does the schedule of your bar hopping outing look like? Can attendees jump in at any time?
Costs and transportation: What transportation is available, and what is the individual cost for attendees?
Number of bars involved
10. Christmas Festival
When you are thinking of planning an event that is near Christmastime, a Christmas festival is one type of gathering to keep in mind. Although Christmas festivals typically celebrate and embrace the Christian religion, they are inclusive and welcoming to all who choose to participate.
If you are hosting a Christmas festival, consider the following activities and events:
Hosting a local Santa Claus
Lighting the local town tree
Promoting an ice sculpting contest
Singing Christmas carols to guests
Arts and crafts workshops
Writing letters to Santa
Hosting popular fall community events is not only a great way to motivate locals to attend, but it is also a way to connect with local vendors and those who are willing to help promote your own business and brand. Taking the time to commit yourself to your local town by hosting events is also a way to earn respect and loyalty from prospective patrons and future customers for your own business and brand.