10 Tips for Organizing an In Person Workshop
Workshops play a major role in many fields, from technology and programming to design and artistic pursuits. A workshop can provide the perfect learning environment for someone who is interested in pursuing a new craft or learning a new skill. It can also be a great place to work on one's self or learning about a new business idea or plan.
If you are organizing a workshop, and you want to do so in-person rather than virtually or with a hybrid model, there are a few tips to keep in mind throughout the process.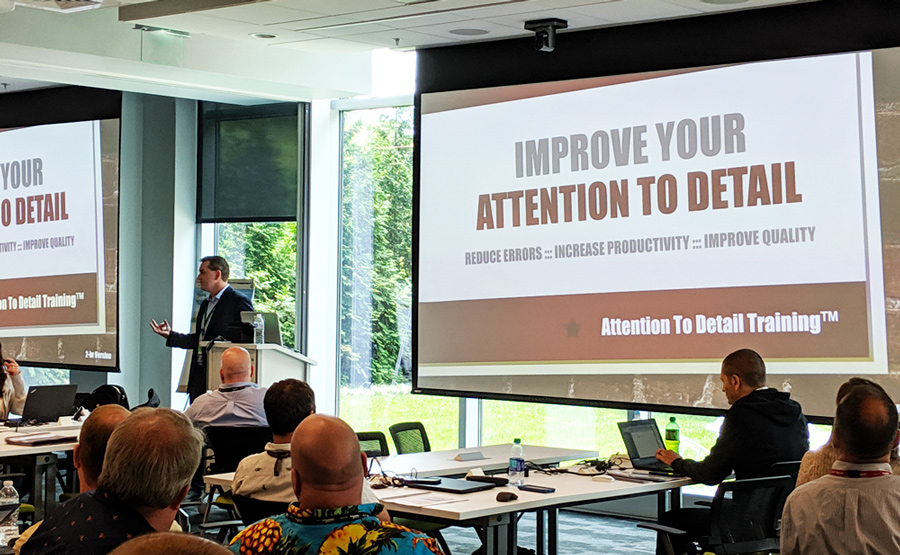 What is a Workshop?
A workshop is often an in-person training session or gathering that is used to show and teach a particular lesson and/or skill. Workshops can help improve communication skills and presentation skills in business, while also being useful for exploring artistic concepts and programming abilities.
Tip #1: Define Your Goals
Before you promote an upcoming, in person workshop you are hosting, you will first need to define your goals.

What are you trying to accomplish with your workshop?
Are you targeting specific individuals or demographics that you would like to attend?
How many days will your workshop last, and where will it be located?
Are you only offering in person; creating an exclusive experience?
What makes you different/better than other workshops?
Defining your goals ahead of time will help to streamline the rest of the planning process.
Tip #2: Create an Event Timeline
Creating a timeline for your workshop will also help tremendously in generating interest and spreading the word about the event to others. A timeline can help to develop your itinerary while also providing you with a set time to work in and around for planning.
Tip #3: Consider Your Audience and What They Want
Whenever you are amid planning a workshop of your own, it is important to consider what you would like your audience to get out of attending.
Will you be teaching a new skill, spreading the word about a new business idea, or showing new artistic techniques that you would like to showcase? A good rule of thumb when planning events is to think about your audience's preferences and goals first, and build an event around that.
Some ways to collect feedback or advice when building your events are by
sending out surveys or polls
using social media to ask questions or create polls
use analytics to see what the current trending topics are or what people are looking at
Tip #4: Research Your Audience
Getting to know your target audience for any workshop is highly recommended, especially if you are coordinating a workshop event for the first time. Consider the demographics you are targeting with your workshop and what they will get out of attending the workshop as a guest.
What are the wants and needs of those you want to reach?
Where does your target audience typically spend time or hang out?
What are the best methods and platforms (online and off) to reach them?
You can use tools such as Facebook Ads and Google Trends to research local trends and demographics in your area while you are learning more about the audience you want to target for your upcoming workshop.
Tip #5: Create an Itinerary
Create an itinerary for your workshop that is available to all and accessible both online and off for those who attend the workshop themselves. Itineraries can include timelines, schedules, as well as visual aids or maps to help guide those who attend your workshop around the event throughout the day.
While creating an itinerary for a single-day workshop is entirely suitable, itineraries work best for multi-day workshops or workshops that last longer than 1-2 days.
Tip #6: Materials You Will Need
When hosting a workshop in person, you will need to consider the materials necessary in order to teach others while demonstrating projects as necessary for attendees.
Create a list of materials you will also require for each individual attendee.
You should calculate the cost of the workshop tickets you intend to sell not only based on the time you are putting into the workshop, but also the materials you need for each individual guest. Again, materials needed will vary greatly on the type of workshop being hosted.
Possible material items include:
Name tags
Agenda
Printed materials
Notebooks/stationary
Binders
Materials for activities/hands-on
Promotional items
Goodie bags
Presentation items
Tip #7: Set Group Sizes Ahead of Time
If you are hosting a workshop that permits group sales and groups to attend, be sure to include any set group size limits that you would like to implement. If you are teaching a particular skill that can only be taught to 3-4 people simultaneously, limit the number of members per group in your ticketing management platform.
Tip #8: Find an Event Host
Depending on the type of workshop you are hosting, you might hire guest speakers or seeking an event host. An event host will keep guests entertained while providing you with more time to focus on the experience of your workshop attendees.
Tip #9: Use an Online Registration Solution
One of the easiest tools to use when organizing a workshop in person is an online registration solution, such as Purplepass. With an online ticketing and registration solution, you can offer those who are interested in RSVPing as quickly as possible a way to do so without a hassle and make signing up a breeze.

You can also include:
Custom packages or group discounts
Offer different event times
Embed the buying experience on your site
Online payment processing
If an exclusive event, you can make it password protected or offer a coupon code
Tip #10: Host a Soft Event
Hosting a soft event or a dry run-through of your workshop can also provide valuable insight into how your workshop is organized and being run. Using a dry run-through can also help you determine which areas of your planning should be worked on and tweaked before the day of the actual workshop.
Hosting a workshop is a wonderful way to showcase your own skills and promote your brand while reaching out and connecting with members of your local community. By hosting a workshop and using the right ticketing solutions, you can begin teaching skills and showing your abilities anywhere and in just about any market or industry today.