6 Effective Fundraising Ideas That Work in 2023
Hosting a successful fundraiser is one of the best ways to garner attention for a particular cause, charity, or even an individual in need.
For 2023, getting a bit creative can go a long way when it comes to hosting fundraisers and charity events. Whether you choose to host a local fundraiser, a digital donation live stream, or a hybrid event, the sky is the limit with a bit of creative brainstorming when it comes to event fundraising ideas.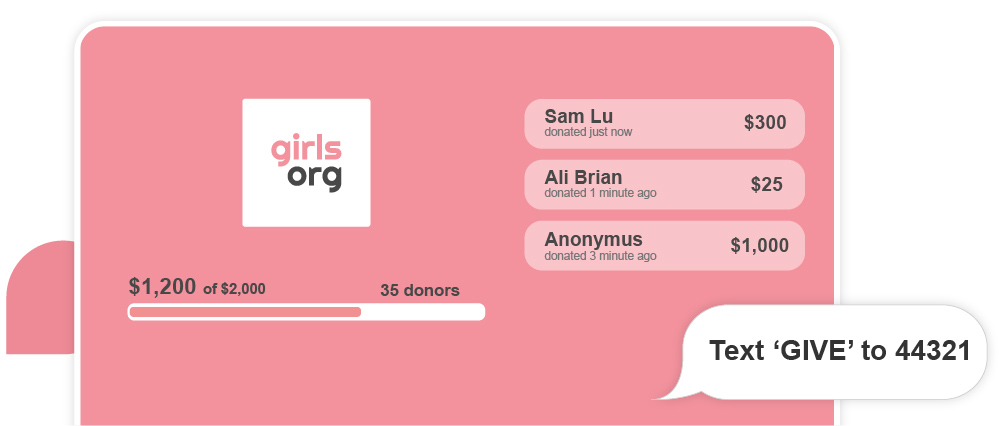 1. Virtual Fundraising Campaigns (Go Digital!)
Going virtual is one of the fastest and most cost-effective methods of hosting a fundraiser for any cause in 2023. With the use of social media, plugins, and even your own official website, promote your fundraising event using multiple channels simultaneously.
Some of the most notable advantages of going virtual when it comes to hosting fundraising events include:
Broaden your audience: Appeal to a much wider audience when hosting fundraising even virtually, allowing anyone with internet access to learn more about the event.
Cost-effective: If you are on a budget, stick to it with a virtual fundraiser while allowing more guests without overspending.
Metrics and analytics: Track in-depth metrics and usage of your fundraising streams, tools, chats, and other activities included with the virtual event you are hosting. Use tracked data to monitor which marketing messages, campaigns, and promotions result in the biggest donations and responses.
2. Host Smaller, More Intimate Events
If you are just getting started with hosting fundraising events for a particular cause you support, consider hosting smaller, more intimate events with prospective donors and sponsors.
Smaller events can help generate excitement and buzz surrounding your event, getting others to talk about the charity you are supporting or the cause you are raising awareness for with the event. Smaller events are also ideal if you are interested in learning more about targeting specific demographics that you intend to reach with your fundraising event(s).
3. Hybrid Events on the Rise
With hybrid events on the rise, the options are virtually endless when hosting fundraising events in 2023. Choosing to host a hybrid fundraiser can ultimately result in a much higher turnout than simply sticking with a local or virtual fundraiser alone.
Hosting an event locally while livestreaming the event and providing the option to donate from home (or from a fundraising website you have launched) is a great way to generate as many donations as possible.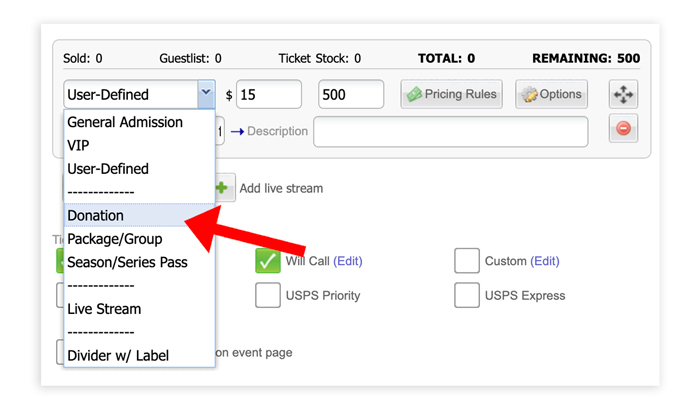 4. Streamline Fundraising Registration Solutions
Any time you are hosting a fundraising event, virtually or locally, it is important to make the registration process for the event as simple and as accessible as possible. Using different event tech, such as an online registration process, is one of the best ways to streamline the process of registering for an event without doing so in person.
An online registration platform makes it easier than ever for sponsors, donors, and attendees of a charity event to register, purchase tickets, and even submit their donations all from one central location. With a registration solution such as Purplepass, your audience will have the ability to register for any fundraiser you are hosting within minutes and without a hassle.
5. Identify the Target Audience for Your Fundraiser
Before hosting your next fundraiser in 2023, take the time to research and get to know the audience you intend to reach. Knowing the demographics you intend to target with your fundraising events can help with cultivating marketing messages that resonate with those who are likely to attend or donate.
When determining the audience you will be targeting with your fundraising campaign, consider the following:
Fundraiser purpose: What is the purpose of the fundraiser you are hosting? What message are you trying to convey? Is there a specific cause that you are trying to bring awareness to?
Who is impacted?: Who is most likely to be impacted or affected by your fundraiser? Are you raising funds for research, or even for a particular individual suffering from a lifelong or terminal illness? Knowing who is impacted by your fundraiser's cause is a great place to start when launching new campaigns.
Location: Where will you be hosting your fundraiser? Will you be hosting your fundraiser locally, online, or with a hybrid type of event?
Accessibility: How accessible is your fundraising event? Is it possible for those who are handicapped or unable to attend in person to learn more about your fundraising event using a virtual platform or a hybrid solution?
6. Partners, Affiliates, Sponsors, and Promotional Opportunities
Networking is a fundamental element of hosting successful fundraisers and charity events, whether you are raising money for an international organization or an individual who requires surgery in your local community. Working together with public figure speakers and even celebrities who are supportive of your cause can go a long way when it comes to spreading the word about your upcoming fundraising event.
Whenever possible, reach out to local business owners, celebrities, and other prominent figures in your community who may have a voice when it comes to raising awareness regarding your fundraiser. The more word-of-mouth marketing you are able to cultivate, the easier it becomes to help spread the word about your fundraising event, whether you are hosting it locally, online, or with a hybrid solution.
A few ways that reaching out to prominent figures can help to draw attention to your fundraiser include:
Influence: Prominent public figures, celebrities, and even local business owners often have more influence over the public's view of a particular fundraiser, charity, or event.
Reach: Celebrities and those with influence will also have access to extensive reach, allowing them to appeal to thousands, if not millions of individuals simultaneously.
Awareness: Simply spreading the word about your fundraiser is part of the mission for many charities. Bringing awareness to a particular cause can also trigger further action to be taken by members of your community.
Hosting a successful fundraiser does not require tens of thousands of dollars and numerous celebrities in order to attract attention. With the right plan of action and an understanding of the target demographics you intend to reach, you will be well on your way to a successful fundraiser in 2023.