9 Holiday Pop-Up Ideas to Try This Season
In 2016, the retail pop-up market was valued at over a whopping $50 billion. In 2018, 93 percent of executives stated that hosting events was a top marketing priority for their businesses, according to Harvard Business Review Analytic Services. If you are looking for a way to generate new leads and sales this holiday season, consider hosting your very own mini-holiday pop-up event.
A pop-up event is typically a branded event designed with the purpose of spreading brand awareness and generating business leads or sales. Pop-up events can range from retail stores to car washes and cocktail hours.
This holiday season, a little creativity will go a long way when planning your next holiday pop-up event.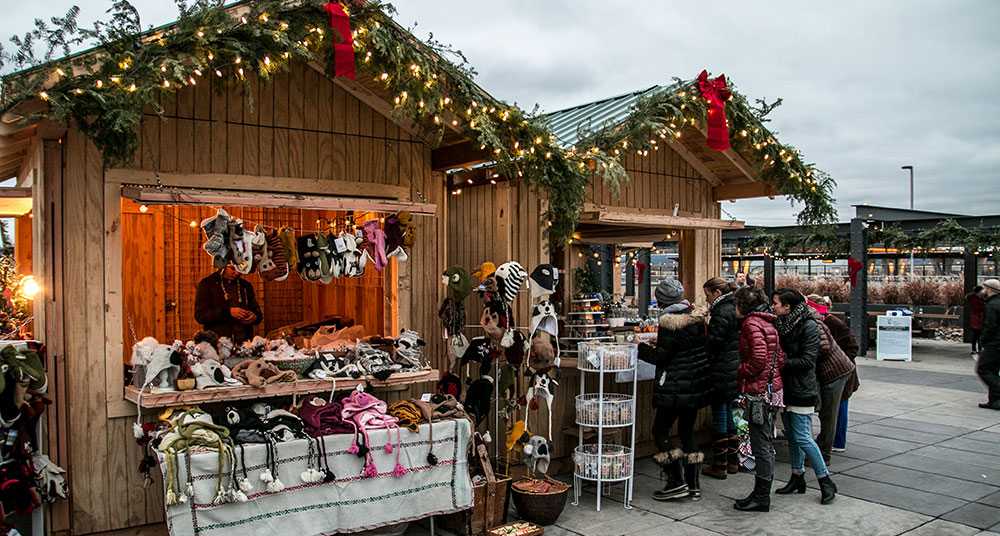 1. Christmas-themed pop-up shop
What's better than diving head-first into the holidays with a Christmas-themed pop-up shop that helps draw attention to your business?
This holiday season, create a Christmas-themed pop-up shop to stop any passersby in their tracks, whether you are creating an outdoor shop or renting space inside of a local mall or event center. Use colorful lights, faux snow, and plenty of colorful ornaments to bring your pop-up shop to life.
If possible, consider offering Christmas or holiday-themed goods from your pop-up shop that are available for a limited time only.
2. A holiday-themed party
Host a holiday-themed party to garner attention to your brand and to potentially drum up some press, especially if you intend to host your event in a popular public location.
Use your newsletters, direct mail, as well as your social media following to send and track invitations. Provide gift bags complete with branded merchandise or even office swag to help spread the word of your business even after your guests have gone home for the evening.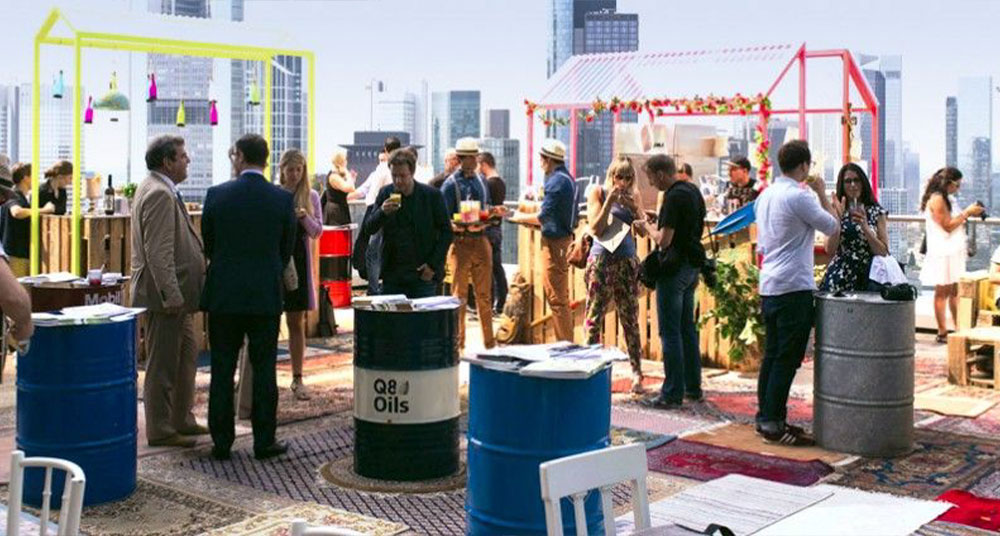 3. Pop-up dining events
If you own a restaurant or provide food and cooking items for your customers, consider hosting pop-up dining events.
Pop-up dining events can be done outside of your own storefront or even in public areas that are likely to attract a crowd. Offering a select menu of pre-made foods or providing ready-made meals-to-go is a great way to promote food products and/or ingredients, depending on your business. You can also use pop-up dining events to draw attention to your business, even if you do not work in the food or service industry.
4. Arts and craft fairs
For businesses that appeal to those who enjoy arts, crafts, and creative ventures, hosting arts and craft fair is one way to spread brand awareness, especially for local businesses.
Arts and craft fairs are extremely important to individuals who are involved in the art industry, even in small or rural towns. Hosting arts and craft fairs is not only a way to boost brand awareness of your business, but it is also a way to solidify a professional reputation in your market or niche.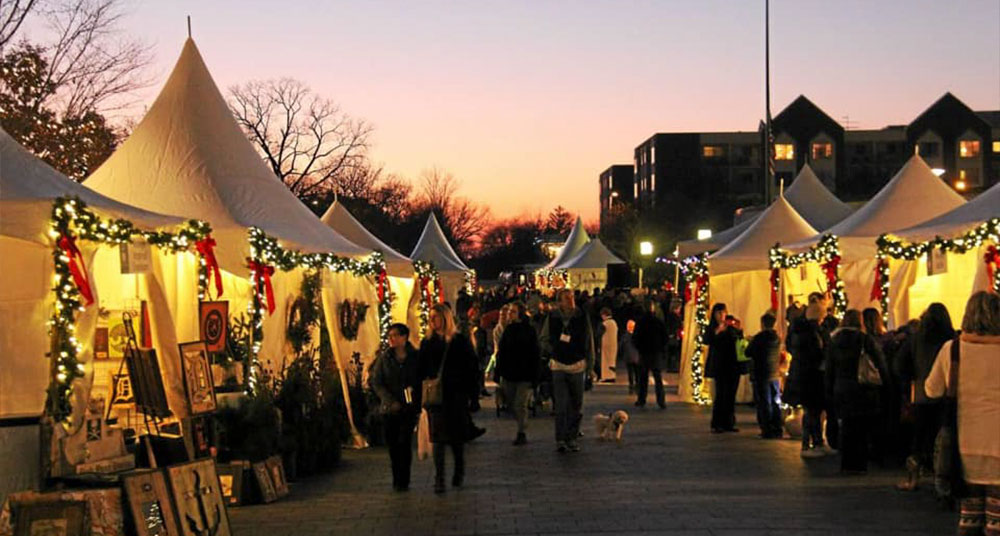 5. Holiday market events
If you offer gourmet foods or goods, consider hosting a holiday market pop-up event.
Host a holiday market event in a public location or in a local food market that applies to your target demographics. Holiday market events are optimal if you are looking for a location with increased foot traffic. Because many holiday markets are seasonal, they are often considered prime real estate for pop-ups and hosted events.
6. Live auctions & fundraisers
One way to motivate prospective customers to attend your holiday pop-up event this year is to host a live auction or a fundraiser. Fundraisers and live auctions provide opportunities for attendees to win prizes and to purchase items that are just right for this holiday season.
Get your hands on the hottest items and gear this year to give away at your live auction or fundraiser, depending on your event.
Offer branded merchandise and gear to further spread brand awareness among those who receive your items as a prize. You can also provide goody bags that include items with your company logo on them to help spread the word about your business as well.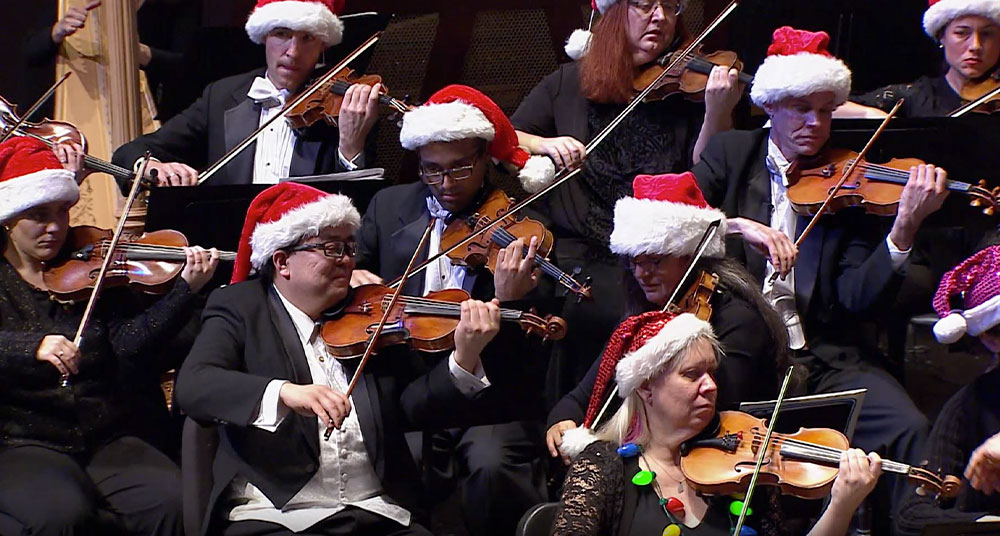 7. Christmas concert
Holding a Christmas concert in your local city or town is a great way to connect with locals while also building a professional reputation for your business and brand.
A local Christmas concert event is a great way to spread holiday cheer while also providing an opportunity to share more information about the products or services you provide.
8. Parade
If you really want to take your marketing strategy to the next level this holiday season, put on a city-wide parade sponsored by your business. Connect with locally elected officials to plan for an upcoming parade to help promote other business owners and local leaders in the area.
Use connections of locally elected officials to reach out to other local businesses who are interested in joining and/or sponsoring the parade event as well.
Work together to plan a parade that provides Christmas cheer with branded blow-up floats, LED decorations, and plenty of candy and sweet treats for all.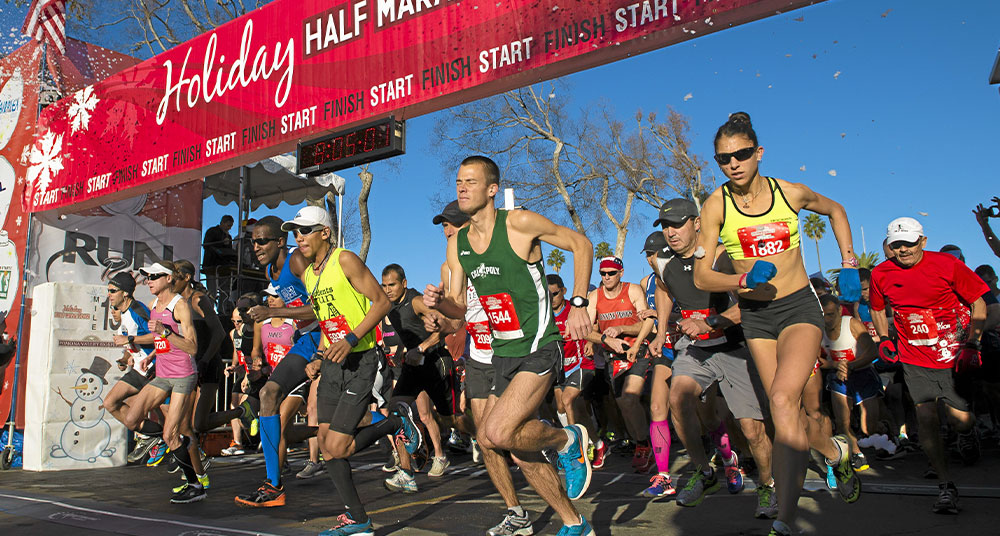 9. Marathon or Trot Event
If you live in a relatively active area or in a climate that is moderate or warm year-round, hosting a marathon or trot event is a great way to attract attention to any type of business, even if you are new. Marathons can help with fundraising and can attract event attendees of those who are participating in the event.
Consider reaching out to other businesses in your area to launch a sponsored marathon event to increase your attendance even more.
Hosting a holiday pop-up event this year is a great way to establish your business in any market or industry, even highly saturated and competitive ones. With a holiday pop-up event, spread brand awareness, connect with prospective customers, and generate leads whether you do so with a pop-up retail shop or an unforgettable holiday party.