A Guide for Creating a Registration for Vendors and Sponsors
Planning an event today can be tricky, especially with potential limitations, mandates, or even post-COVID era safety restrictions still in place.
If you are planning an event that will host both vendors and sponsors with the use of Purplepass, there are a few tips to keep in mind to help streamline the process from start to finish as much as possible.
Build your registration in a few minutes
We have everything you need from custom
ticket types, packages, checkout questions, etc.

Registration For Vendors
Having a registration area for vendors online is a way to easily manage those who are interested in selling products, services, or even food and beverages at an upcoming event you are hosting.


1. Locations and Setup Tiers
For vendors, offering different locations and stands to choose from can provide plenty of options for those who have a variety of items or unique branding to implement.
You can also set up tiers of vendor locations based on their position throughout your event and the amount of foot traffic they are likely to receive. When setting up location tiers and pricing for vendors, the better areas and setup spots will cost more than those that may be more hidden and away from the public eye.
2. Vendor Maps
Using a map to showcase vendor spots and available locations is also a way to encourage reservations. Include dimensions of each space and amenities for each space, such as electricity, water, etc.
If possible, use a live map with a platform such as Purplepass to showcase vendor spots that are available, costs, as well as vendor booths or locations that have already been reserved by others.
3. Flexible Setups
If possible, offering variations of booth tables, stands, corners, and booths themselves can also motivate and encourage vendors to attend your event. Allowing flexibility will incentivize vendors to register for your event, even if they have a unique and original setup that they would like to bring along with them.
4. Sectioned Vendor Areas
Another way to create a successful event is to consider sectioning vendor areas off. Using sectioned vendor areas while vendors are registering and reserving their spots will allow them the ability to sell food with other food vendors or promote their own art or products with other sellers.
Sectioned vendor areas can also help with streamlining the overall flow of traffic, especially if you are hosting a larger event with hundreds, if not thousands, of potential attendees.
5. Custom Badges for Vendors
You can also use custom badges that are designed just for vendors, which can help event organizers, security, and managers easily spot and identify vendors throughout the event.
Custom badges and/or tickets for vendors can also help event goers to recognize and distinguish vendors from sponsors, from event guests and attendees.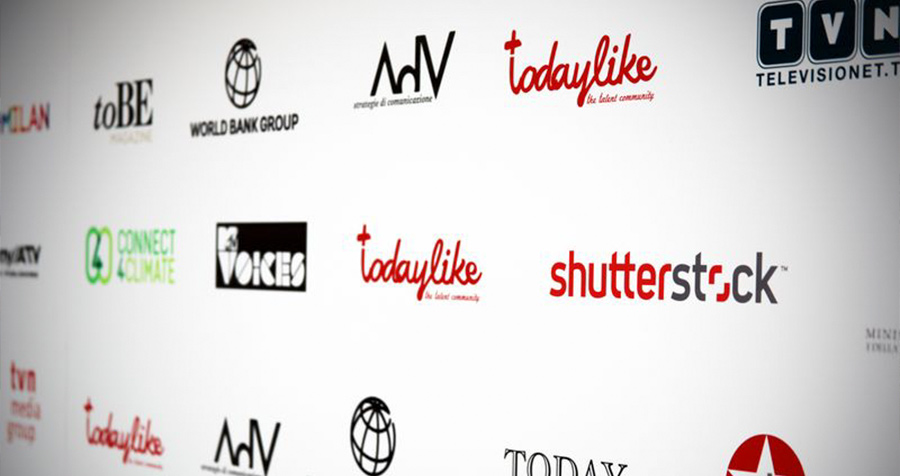 Registration For Sponsors
Offering a separate registration section for sponsors of an event you are hosting is also extremely helpful for event management and managing tickets and attendees.
By offering sponsors a registration section, you can easily organize those who intend to sponsor your event without confusing them with vendors and other types of tickets you have for sale.
1. Ticket Tiers
If you are planning to have sponsors at your next event, consider offering ticket tiers for sponsors and for vendors. Tiered ticketing is also optimal for sponsors who are looking to boost their brand visibility with relevant business owners and those in their local community without hosting an event of their own. For sponsors, offering tiered tickets is highly recommended, as some sponsors may donate more than others. Having many sponsorship tiers can also encourage local businesses and supporters to get involved with your event.
Whenever you are hosting an event with sponsors, tiered ticketing is the way to go if you have various amenities and specific locations available for bigger donors. You can use a tiered ticketing registration service to showcase and display available sponsorship packages and ticket types, while also displaying available booths and spaces available for the tickets your sponsors are interested in.
2. Additional Ticket Add-Ons
Offering ticket add-ons is a great way to incentivize the sale of tickets for an event you are hosting, whether you are trying to attract traditional attendees, vendors, or sponsors. Providing additional ticket add-ons that can be purchased while checking out and purchasing a ticket is also a way to drastically increase the overall revenue you can generate with one event.
Some ticket add-ons to consider implementing with your ticket registration solution (such as with Purplepass) might include:


Freebies/swag: If you are hosting a corporate event with sponsors and vendors, you may want to include the option for sponsors and vendors to reserve freebies or their preferred swag using ticket add-ons with your preferred registration platform online.

Merchandise: Are you offering your own branded merchandise during the event you are planning and hosting? Are you allowing others to sell merchandise of their own if they are vendors at your event? If so, offer the ability to purchase merchandise as an add-on to one's ticket purchase. Purchasing merchandise via an online ticketing platform streamlines the sale process while also reducing the time one will need to wait in line in order to purchase and receive their merchandise.

Special add-ons: Maybe you are offering a special add-on of drink tickets, food vouchers, or discounts for groups. Add-ons for tickets are typically only limited to your own imagination, allowing the ability to create any type of event and ticket add-ons that are right for you.
3. Allow Custom Checkout Options
Whenever you are hosting an event that allows sponsors, you will need to keep in mind that the sponsors your event receives will probably have logos and branding of their own. As an event host, if you allow the use of custom logos and imagery, you can include a custom checkout option (question or upload field) for your users to complete before checking out and submitting their sponsor or vendor request.
Using a platform such as Purplepass makes it easier than ever to allow potential vendors and sponsors to upload images or logos of their own.
With the ability to upload your own images and logos, you can streamline accepting vendor and sponsorship applications without requiring manual labor to request and approve each submitted graphic individually.
4. Use Custom Badges as Tickets for Sponsors
Similar to providing custom badges for vendors at an event, doing the same for sponsors is also highly recommended. By offering custom badges to event sponsors, sponsors may can bypass security and/or check-in, depending on how your event is organized and operated. Custom event badges can also help event attendees properly identify potential vendors and sponsors to learn more or to inquire about a particular business or brand.
Using custom event badges will help to organize attendees, while also providing a natural hierarchy for those who are simply attending as traditional guests.
Build custom checkout questions
Whether you're collecting documents,
files, etc. you can include what
you need using Purplepass' online checkout.
Creating an event registration portal for vendors and sponsors does not have to feel confusing or overwhelming, especially with a solution such as Purplepass in place.
With the use of Purplepass, streamline the registration and management processes of hosting an event while working with both vendors and sponsors without a hassle.